About Sunny
(2013)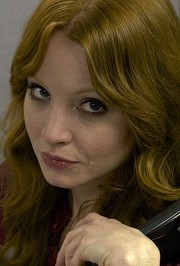 Tickets & Showtimes
About Sunny Trailers & Photos
Movie Info
Single Las Vegas mother Angela Jerome (Lauren Ambrose) struggles to care for her beloved daughter Sunny (Audrey Scott) in a failing economy, and faces a difficult decision when presented with the option of giving up everything for a shot at a better life. Dylan Baker and Penelope Ann Miller co-star.
more
Cast
News & Interviews for About Sunny
Critic Reviews for About Sunny
Audience Reviews for About Sunny
½
There are just some movies that I know I shouldn't watch because I know I will cry but I do it anyway despite the fact that I know it will happen. I'm a single mom with no child support so when I see the angry outbursts over frustrations that Angela has that the child doesn't understand then apologizes and explains why mommy is upset in a way that the child understands. I can relate to it completely- the mix of feeling extremely protective of your child, unintentional feelings of jealousy and anger toward those who don't know what it's like, wistful longing to have that American dream with a white picket fence, and not letting many people close to you. Angela is not educated and makes foolish decisions with good intentions at heart which backfire and make her situation even harder. She's very similar to the stripper with the heart of gold typecast. This story focuses on a single mom but my parents married young and some of the stories they told me about coping don't sound all that far off from this one. Some say that this is what abortion is for and they are entitled to have their own point of view- it's better to them to be haunted by a ghost of a child they would have had instead of having the child and doing what you can to take care of them. There is no sympathy to parents who don't care about their children but Angela really tries, genuinely loves her child and wants to do what's best and knows that she should do things differently but doesn't seem to know how. The ending where she decides whether or not to give her child up is what got me. The first time that decision is made is whether or not to have an abortion when you know that life will be hard and then there are many that face that decision again when they just don't think they can do it on their own if it's not best for the child.
Kristi Moore
Discussion Forum
Discuss About Sunny on our Movie forum!
News & Features