Dark Journey
(1937)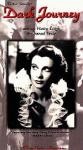 Want to See
Critic Consensus: No consensus yet.
Tickets & Showtimes
Dark Journey Trailers & Photos
Movie Info
The unorthodox teaming of Vivien Leigh and Conrad Veidt is but one of the many pleasures of the 1937 spy yarn Dark Journey. Leigh plays a Stockholm dress-shop owner during World War I, who, being a neutral, is permitted to travel unmolested to and from France. Veidt plays a supposedly disgraced German officer who is actually head of his country's secret service. The two fall in love, despite the fact that Leigh has a secret as well: she is a double agent, sympathetic towards the Allied cause. During one of Leigh's voyages to France, her ship is captured by a German U-boat. Veidt swaggers on board, threatening to sink the ship if Leigh is not turned over to him. But the circumstances reverse themselves, and Veidt finds himself Leigh's prisoner--a circumstance that is not altogether unpleasant for him. When originally released in England, Dark Journey bore the title The Anxious Years. ~ Hal Erickson, Rovi
more
Cast
News & Interviews for Dark Journey
Critic Reviews for Dark Journey
Audience Reviews for Dark Journey
½
It took me 3 viewings before I was finally able to sort out the plot details of DARK JOURNEY, a spy drama - which was one of actress Vivien Leigh's first starring roles. The story held my attention okay until about the half-way mark - when the plot became muddled by seemingly numerous spies and counter-spies and I just got very confused as to which spy was spying for whom. I know now the reason for my confusion:

just about everyone in this production - including most of the spies (no matter what nationality) - spoke with a British accent!

You may say - well, of course everyone spoke with a british accent - DARK JOURNEY is a BRITISH PRODUCTION - but therein lies the problem. Vivien Leigh plays a Swiss national but speaks with a British accent. The actors portraying Germans mostly spoke with a British accent. The French and the Swede characters spoke with British accents. No wonder I was having a hard time trying to figure out which country a spy held allegiance to. They ALL sounded BRITISH and after reading other viewer's comments on this film, I'll say I'm not the only one confused by the plot.

But once I figured out that the trick to watching this is to IGNORE the British accent - well, the plot became much more coherent and the motivations behind the character's actions made a lot more sense.

With that said, think DARK JOURNEY is a rather nifty World War I spy drama. But the filmmakers were not satisfied with making just a spy drama because it's a spy drama disguised as a romance or maybe, a romance disguised as a spy drama - take your pick. I think the spy drama angle works rather well - but not so the romance part - which seemed a bit of a stretch.

It is Spring Time 1918 (so says the opening caption) and Madeleine Goddard (Vivien Leigh) is onboard a passenger liner departed from Paris and traveling to Stockholm, Sweden. The liner is stopped and boarded by the crew of a German U-boat. The Germans inspect the liner for contraband material and suspicious passengers - arresting anyone they suspect as spies or escapees. The Germans question Madeleine but are satisfied that she is just traveling on business. Madeleine's suitcases are full of the latest Paris fashions destined for her exclusive couture shop in Stockholm.

Once in Stockholm?we see the REAL reason behind Madeleline's importation of the dresses.
Incorporated within the design (or patterns of the fabric) of the dresses are coded messages - planned French troop movements. The messages are decoded and relayed to? Berlin headquarters!

But who is Madeleiene really working for?
The Germans send their spies to Stockholm to investigate?and so do the British.
Who is spying for whom?

While at a Stockholm nightclub, the pretty Madeleine attracts the eye of a wealthy German playboy - the Baron Karl Von Marwitz (Conrad Veidt). Despite having a Brazilian bombshell of a girlfriend (Joan Gardner) at his side - the Baron only has eyes for Madeleine. As I mentioned, I feel this is the film's weakest aspect. I just didn't feel much chemistry between Leigh and Veidt.

On the other hand, Conrad Veidt and the aforementioned Joan Gardner share one of the sexiest looking kisses I've seen from a 30's film. You don't actually see the kiss itself because the scene is shot behind Veidt's head. You do see Gardner's arms wrap around Veidt's neck, though?and the effect is very sexy indeed.

This one is certainly worth a watch?for the pre-GONE WITH THE WIND Vivien Leigh and the pre-CASABLANCA Conrad Veidt?but mind what I said about the accents!

7
bernard anselmo
A whale of a film, highly recommended! Set in 1918 Sweden, a tale of intrigue, spies, WWI espionage. Subtle, romantic and well spun story. A woman poses as a business gal that brings boxes of new designs from Paris. But they hold secret information thats transmitted back to others, the German army.

A mere 5 years before Casablanca was a movie, Dark Journey was written starring Vivien Leigh (Scarlett of Gone With The Wind)

[img]http://ia700304.us.archive.org/20/items/DarkJourney1937/DarkJourney1937.thumbs/DarkJourney1937_000360.jpg[/img]


and Conrad Veidt (also Major Strasser of Casablanca).

[img]http://ia700304.us.archive.org/20/items/DarkJourney1937/DarkJourney1937.thumbs/DarkJourney1937_001800.jpg[/img]



Who would have ever guessed Conrad was some sort of lover boy? Well, he comes off early as a playboy, something I can't buy. Strange casting him in a romantic lead role.

[img]http://ia700304.us.archive.org/20/items/DarkJourney1937/DarkJourney1937.thumbs/DarkJourney1937_001860.jpg[/img]



He has a rather strange attraction to women. Vivien, a spy, inexplicably falls victim to his charms. She's not stupid, but I guess it makes the movie work. But work mixes with pleasure and her French/British bosses want to know who this guy really is and they suspect he is a spy himself and are correct.

[img]http://ia700304.us.archive.org/20/items/DarkJourney1937/DarkJourney1937.thumbs/DarkJourney1937_000840.jpg[/img]


These two love birds are a bit of a mystery. Knowing they are both spies, no one gets killed, but she gets arrested by Swedish police.



[img]http://ia700304.us.archive.org/20/items/DarkJourney1937/DarkJourney1937.thumbs/DarkJourney1937_003300.jpg[/img]



Conrad early in the film, from a distance, almost looks like Sean Connery in his early Bond flicks. But that comparison fades as close ups show him for his real self. He has a monicle too which he displays occasionally. Turns out he is head of German Section 8 espionage.

[img]http://ia700304.us.archive.org/20/items/DarkJourney1937/DarkJourney1937.thumbs/DarkJourney1937_003360.jpg[/img]



And Vivien is a spy herself, a double agent of the French but reports to the Germans. She is eventually caught by Swedish authorities as a spy and deported "due to her youth" [?]. Sweden was neutral at the time.

[img]http://ia700304.us.archive.org/20/items/DarkJourney1937/DarkJourney1937.thumbs/DarkJourney1937_003720.jpg[/img]

During the deportation, her ship is tracked down by lover Conrad in a submarine. He stops the ship and boards it to apparently "rescue" his love, Vivien, under the pretense of arresting her for the Germans.

[img]http://ia700304.us.archive.org/20/items/DarkJourney1937/DarkJourney1937.thumbs/DarkJourney1937_004020.jpg[/img]

But little does Conrad Veidt, our mysterious playboy and Section 8 German spy himself know that Sweden also had tracked the ship as well. They appear on the scene to arrest Conrad and get Vivien back from the Germans.

[img]http://ia700304.us.archive.org/20/items/DarkJourney1937/DarkJourney1937.thumbs/DarkJourney1937_004200.jpg[/img]

In a climax sea battle between the ship (carring several big guns hidden top deck) and the submarine, the two exchange vollies. Unable to dive to save itself and bring back Conrad with his "lover/arrested" Vivien, the shots back and forth are quite vividly shown.

In the end, Conrad is dispatched to a waiting destroyer where he is detained for the rest of the war. Vivien longingly looks at the boat sailing to the destroyer, her lover in tow.


[img]http://t1.gstatic.com/images?q=tbn:ANd9GcQfKXTlpiiVOmt-00DUVFKh_Iu7caWM5t8l6TFYXMplYCXz78wU[/img]


REVIEWS:

1 Multiple twists on a predictable plot, with a final surprise. An interesting film: fun to watch Leigh and Veidt, and a good period piece on the politics, morays, and society in neutral Sweden in WWI.

2 100%
Dark Journey is an interesting film. The production design and costumes are outstanding. Conrad Veidt and Vivien Leigh give magnificent performances.

3 70%
It took me 3 viewings before I was finally able to sort out the plot details of DARK JOURNEY, a spy drama -

4 Engrossing love story, set in WW1 Stockholm, about dress-shop- ownerdouble agent Leigh, who gets involved with baron Veidt, head of German Intelligence. Young Vivien is radiant.



Cast overview, first billed only:
Conrad Veidt ... Baron Karl Von Marwitz
Vivien Leigh ... Madeleine Goddard

[img]http://t2.gstatic.com/images?q=tbn:ANd9GcQq0pXBCK0TscDGFiwoAEu1rOo9zk80r0ZB9AcgeulEwdGtR3cS[/img]

Joan Gardner ... Lupita
Anthony Bushell ... Bob Carter
Ursula Jeans ... Gertrude
Margery Pickard ... Colette
Eliot Makeham ... Anatole Bergen
Austin Trevor ... Dr. Muller
Sam Livesey ... Major Schaeffer
Edmund Willard ... General Berlin of German Intelligence
Charles Carson ... Head of Fifth Bureau
Philip Ray ... Faber (as Phil Ray)
Henry Oscar ... Swedish Magistrate
Laurence Hanray ... Cottin
Cecil Parker ... Captain of Q-Boat



Director: Victor Saville
Writers: Lajos Biró (play), Lajos Biró (screenplay)

Country:UK
Language:English
Release Date:2 July 1937 (USA)
Also Known As:The Anxious Years

Runtime:77 min

Sound Mix:Mono (Western Electric Wide Range Noiseless Recording)

Color:Black and White


NOTES:

1 Goofs
Anachronisms: The story takes place in 1918, but all of Vivien Leigh's fashions and hairstyles, as well as those of the other women in the cast, are strictly up-to-the minute 1937 modes.




SEE the film at:

http://www.archive.org/details/DarkJourney1937




[img]http://t3.gstatic.com/images?q=tbn:ANd9GcTcRcO9VFX21E8_LTVsHQWAICanVif4zQjCM-a2T1iivuC4h898[/img]
monsieur rick
Discussion Forum
Discuss Dark Journey on our Movie forum!
News & Features