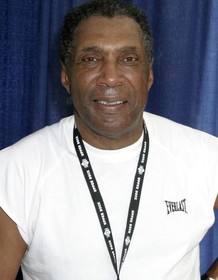 Herbert Jefferson Jr.
Highest Rated: 38% Battlestar Galactica (1979)
Lowest Rated: 25% Detroit 9000 (1973)
Birthday: Sep 28, 1946
Birthplace: Sandersville, Georgia, USA
African-American character actor Herbert Jefferson Jr. is best known for playing Lieutenant Boomer on the original '70s sci-fi series "Battlestar Galactica." A native of Sandersville, Georgia, Jefferson was raised in Jersey City, New Jersey, where an initial stint in theater and live television production cultivated an interest in acting. After training at New York's American Academy of Dramatic Arts and The Actors Studio, Jefferson landed parts in off-Broadway plays, but gained his breakout screen role on the star-studded 1976 TV miniseries "Rich Man, Poor Man." He continued with a string of TV successes in the late '70s and early '80s, most notably the complete season-long run of cult series "Battlestar Galactica," playing central character Lieutenant Boomer. He would reprise the role on the short-lived series spinoff "Galactica 1980" before appearing as a cast member on the Rock Hudson-starred private eye series "The Devlin Connection." Jefferson continued with primarily guest roles on series TV and film in the '90s and '00s, usually appearing as cops or military officers on programs such as "Airwolf," "ER," and "Sunset Beach."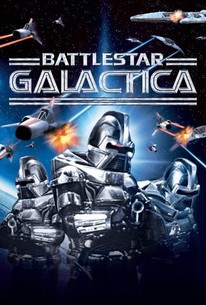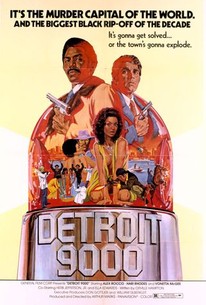 Skip to Quotes
Filmography
Movies
| | | | Credit | | |
| --- | --- | --- | --- | --- | --- |
| 38% | 61% | Battlestar Galactica | Lt. Boomer (Character) | - | 1979 |
| No Score Yet | No Score Yet | The Law | Maxwell Fall (Character) | - | 1974 |
| 25% | 49% | Detroit 9000 | Ferdy (Character) | $2.1K | 1973 |
| No Score Yet | No Score Yet | Cutter | Tom Macklin (Character) | - | 1972 |
TV