Alice Englert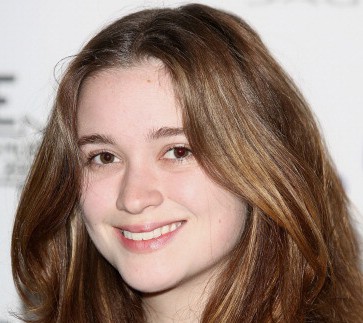 Highest Rated:

83%

In Fear(2014)

Lowest Rated:

8%

The Lovers(2015)

Birthday:
Not Available
Birthplace:
Not Available
Bio:
Attended schools in New York, London, New Zealand, Rome and Australia while traveling around with her family. Appeared in her mother's short film The Water Diary (2006). Experiencedheatstroke while filming Singularity in India.
Alice Englert Trivia
No trivia approved yet. Logged in RT and Facebook users can submit celebrity trivia.
Quotes from Alice Englert's Characters
| | |
| --- | --- |
| Ethan Wate: | I'm Ethan Wate. |
| Lena Duchannes: | Ethan Wate? You mean *the* Ethan Wate drove me home? |
| Ethan Wate: | You've... You've heard of me? |
| Lena Duchannes: | No. |
---
| | |
| --- | --- |
| Roland: | There's a poetry in small spaces, isn't there?confinement can be utterly beautiful , but only if its a matter of choice . |
| Rosa: | What do you mean? |
| Roland: | Well , a prison cell ,on the contrary , is the ugliest expression of minimalism . |