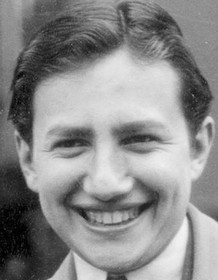 Carl Laemmle Jr.
Highest Rated: 100% Show Boat (1936)
Lowest Rated: 79% Murders in the Rue Morgue (1932)
Birthday: Apr 28, 1908
Birthplace: Chicago, Illinois, USA
Born Julius Laemmle on April 28, 1908 in Chicago, IL, he was the only son of Carl Laemmle, then a successful nickelodeon owner, and his wife, Recha, who also gave birth to a daughter, Rosabelle. His father would eventually form a studio, Independent Moving Pictures, in 1909, which later blossomed into the Universal Film Manufacturing Company in 1915. Laemmle, Sr. took the family to California to break ground on a movie studio, Universal City Studios, which quickly rose to the top of the movie business on the strength of its modest slate of Westerns, serials and melodramas. Following his mother's death in 1919, the teenaged Laemmle adopted his father's name for his entry into the film business. Laemmle, Sr. put his son in charge of a popular series of two-reel shorts called "The Collegians," which ran from 1926 to 1929. When the series ran its course, Laemmle, Jr. was made head of production at Universal on his 21st birthday. The company had entered a fallow period after years of success under Irving Thalberg's reign as production chief. When Thalberg left the studio for Metro-Goldwyn-Mayer, Laemmle, Sr., did what he had done on numerous prior occasions: installed a member of his own family in a position of power. Over 70 members of the Laemmle family were employed with Universal at the time of Laemmle, Jr.'s appointment.
Skip to Quotes