Christian Cooke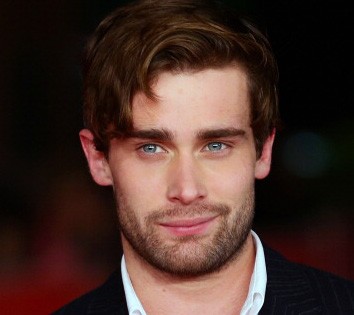 Highest Rated:

78%

Electricity(2014)

Lowest Rated:

21%

Romeo and Juliet(2013)

Birthday:
Not Available
Birthplace:
Not Available
Bio:
Attended the Stage 84 School of Performing Arts in Bradford, West Yorkshire, England. First TV appearance was at 10, in a burger commercial for Birds Eye. Appeared in two 2008 episodes of Doctor Who. Enjoys badminton, basketball, boxing, cricket, football, horse riding, rugby, swimming and tennis.
Christian Cooke Trivia
No trivia approved yet. Logged in RT and Facebook users can submit celebrity trivia.
Quotes from Christian Cooke's Characters
| | |
| --- | --- |
| Julie: | There's this ancient Arab proverb, it says... |
| Freddie: | Woah, 'there's this ancient Arab proverb'? You've changed. |
| Julie: | Listen! It's sweet. It says: throw your heart out in front of you, and run ahead to catch it...whatever you desire, imagine it's in front of you, and grab it. |
---