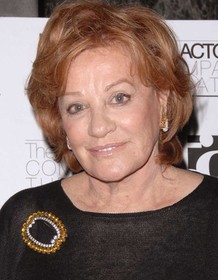 Cynthia Harris
Highest Rated: 80% Isadora (1968)
Lowest Rated: 13% Mannequin: On the Move (1991)
Birthday: Aug 9, 1934
Birthplace: New York, New York, USA
Stage-trained supporting actor Cynthia Harris has lent her reddish-brown hair and green eyes to a variety of projects in the theater and for the screen. She made her NYC debut with The Premise, an acclaimed improvisational group, and spent eight years as a resident member of the OBIE-winning Open Theater's avant-garde ensemble, performing in such memorable works as "America Hurrah" (which led to her first film work as Mary Desti in "Isadora" 1968) and the "The Serpent." On Broadway, she has appeared in "Natural Affection," "Company" and "Bad Habits," among others. On TV, her performance as Wallis Simpson in the miniseries "Edward and Mrs Simpson" (Thames TV and PBS, 1978) earned her a BAFTA nomination as Best Actress. Harris was a regular on two short-lived series, "Sirota's Court" (NBC, 1976-77) and "Husbands, Wives and Lovers" (CBS, 1978) before playing the recurring part of a secretary turned law student during the first season (1986-87) of NBC's "L.A. Law." While many may recall the actress as 'Mrs. B' in a series of TV and radio commercials for Bradlee's department stores, she is perhaps best remembered as Sylvia Buchman, the sometimes overbearing mother to Paul (Paul Reiser) on the NBC sitcom "Mad About You." After four seasons (1993-97) as a recurring character, the role was upgraded to regular as of the 1997-98 season. Cynthia Harris died October 3, 2021 at the age of 87.
Photos
REUBEN REUBEN, Tom Conti, Cynthia Harris, 1983, TM & Copyright (c) 20th Century Fox Film Corp. All rights reserved.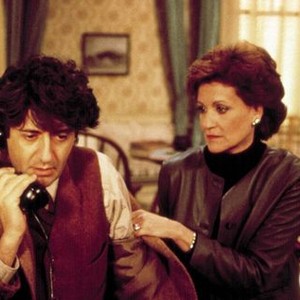 REUBEN REUBEN, Tom Conti, Kara Wilson, 1983, TM & Copyright (c) 20th Century Fox Film Corp. All rights reserved.