Diahnne Abbott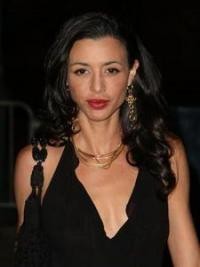 Highest Rated:

100%

Love Streams(1984)

Lowest Rated:

55%

Jo Jo Dancer, Your Life Is Calling(1986)

Birthday:
May 1, 1945
Birthplace:
New York City, New York
Bio:
African-American actress Diahnne Abbott played supporting roles in films of the 1970s and '80s, including Taxi Driver. At one time, Abbott was the wife of actor Robert De Niro. In 1983, she also appeared with De Niro in The King of Comedy.
Diahnne Abbott Photos
Diahnne Abbott Trivia
No trivia approved yet. Logged in RT and Facebook users can submit celebrity trivia.
Quotes from Diahnne Abbott's Characters
| | |
| --- | --- |
| Rupert Pupkin: | You know...it's funny, but I... I, uh...I voted for you "most beautiful". |
| Rita: | Oh did you? |
| Rupert Pupkin: | Yeah. |
| Rita: | That's sweet. |
| Rupert Pupkin: | I didn't have the nerve to tell you then, but... |
| Rita: | Yeah, now you can tell me. It's OK We're both adults. |
| Rupert Pupkin: | Isn't that funny though; ya know when you?re younger your afraid to say those things but when you get older, fifteen, twenty years later you can say all those things that you should?ve said fifteen twenty years ago. Isn't that the final irony of life? ...Isn't it? |
| Rita: | I guess. |
---
| | |
| --- | --- |
| Concession Girl: | Death to sex. |