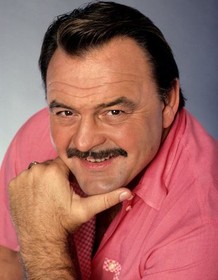 Dick Butkus
Highest Rated: 92% Brian's Song (1971)
Lowest Rated: 53% Mother, Jugs & Speed (1976)
Birthday: Dec 9, 1942
Birthplace: Chicago, Illinois, USA
In the 1960s, Dick Butkus made himself one of the most feared defensive players in professional football and synonymous with the rugged, blue-collar ethos of the Chicago Bears. Born in the Windy City, he built a reputation as a ferocious linebacker at the University of Illinois and was drafted by the Bears in 1965. Demonstrating an agility belied by his 6'3" 245-lb. stature, he briefly helped revive the Bears' fortunes as he terrorized quarterbacks and blew up running plays. Butkus was selected to eight Pro Bowls, but by the early 1970s, a nagging knee injury slowed him and the recurring pain forced him to retire in 1973. He began an acting career as a frequent television guest star and, in tandem with fellow NFL-vet Bubba Smith, a high-profile pitchman for Miller Lite in its long-running "Tastes Great, Less Filling" campaign. He periodically landed regular gigs on television, as per his supporting cast roles on "Blue Thunder" (NBC, 1984), "My Two Dads" (1987-1990) and "Hang Time" (NBC, 1995-2000). In 2008, ESPN built a reality-TV show, "Bound for Glory," around the premise of Butkus coaching a struggling high school football team. A first-ballot inductee into the Pro Football Hall of Fame, Butkus remained an archetype of the game's pre-frills, no-holds-barred smash-mouth era.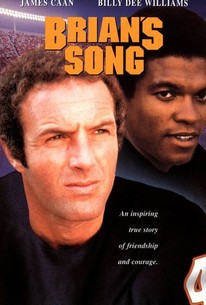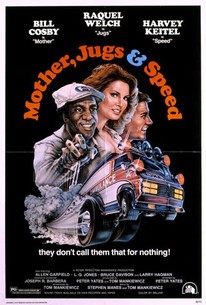 Photos
JOHNNY DANGEROUSLY, Richard Dimitri, Peter Boyle, Dick Butkus, 1984, TM and Copyright (c)20th Century Fox Film Corp. All rights reserved.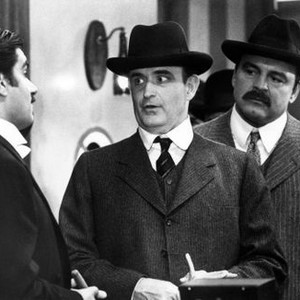 JOHNNY DANGEROUSLY, Dick Butkus, Peter Boyle, Richard Dimitri, 1984, TM and Copyright (c)20th Century Fox Film Corp. All rights reserved.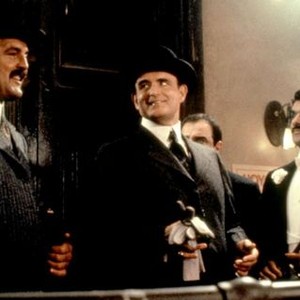 NECESSARY ROUGHNESS, (back row l-r): Dick Butkus, Ben Davidson, Evander Holyfield, Roger Craig, Randy White, Jerry Rice, Earl Campbell, Tony Dorsett, Ed 'Too Tall' Jones, (front l-r): Jim Kelly, Kathy Ireland, Robert Loggia, Scott Bakula, Hector Elizondo,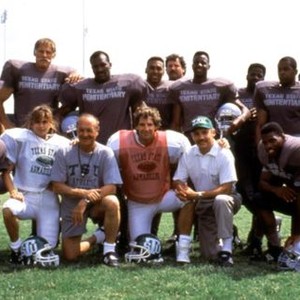 GREMLINS 2: THE NEW BATCH, Dick Butkus, 1990. ©Warner Bros.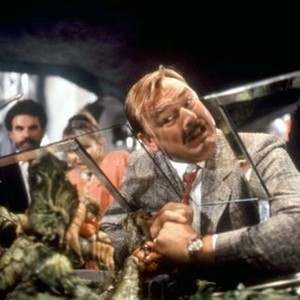 Skip to Quotes
Filmography
Movies
TV
Credit

No Score Yet

No Score Yet

I Didn't Do It
Self

2014

No Score Yet

No Score Yet

Deal or No Deal
Unknown (Guest Star)

2007

No Score Yet

No Score Yet

Hang Time
Coach Mike Katowinski (Character)

1998-2000

No Score Yet

No Score Yet

Early Edition
Unknown (Guest Star)

1997

No Score Yet

No Score Yet

Coach
Unknown (Guest Star)

1992

1997

29%

No Score Yet

Chicago Sons
Unknown (Guest Star)

1997

43%

No Score Yet

Burke's Law
Unknown (Guest Star)

1994

No Score Yet

75%

MacGyver
Unknown (Guest Star)

1990-1991

No Score Yet

No Score Yet

My Two Dads
Ed Klawicki (Character),
Unknown (Guest Star)

1987-1989

No Score Yet

No Score Yet

Kate & Allie
Unknown (Guest Star)

1988

No Score Yet

0%

Growing Pains
Unknown (Guest Star)

1988

No Score Yet

No Score Yet

Matlock
Unknown (Guest Star)

1987

No Score Yet

66%

Murder, She Wrote
Unknown (Guest Star)

1985

No Score Yet

No Score Yet

Simon & Simon
Unknown (Guest Star)

1982

No Score Yet

100%

Greatest American Hero
Coach Andrews (Guest Star)

1982

No Score Yet

93%

Magnum, P.I.
Unknown (Guest Star)

1982

No Score Yet

No Score Yet

Fantasy Island
Unknown (Guest Star)

1978

1980

No Score Yet

100%

Taxi
Party Guy (Guest Star)

1979

100%

79%

Wonder Woman
Unknown (Guest Star)

1979

No Score Yet

100%

The Rockford Files
Dick Butkus (Guest Star)

1976

No Score Yet

No Score Yet

The Six Million Dollar Man
Unknown (Guest Star)

1975

No Score Yet

No Score Yet

Bronk
Unknown (Guest Star)

1975

No Score Yet

No Score Yet

Police Story
Sullivan (Character)

1975

No Score Yet

No Score Yet

McMillan and Wife
Unknown (Guest Star)

1974