Dominick Dunne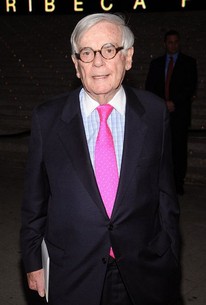 An innovative journalist and producer, Dominick Dunne began his career as a powerful figure in media directly following his return from a term of service in World War II. Settling in Hollywood, Dunne directed Playhouse 90 and became the vice president of the production company Four Star Television. He would continue to hold both professional and social sway until 1979, when addiction and other emotional issues motivated him to relocate to Oregon. He subsequently suffered a great loss when his daughter, actress Dominique Dunne, who was well known for her role in Poltergeist, was murdered. Dunne eventually began writing for Vanity Fair magazine, where he became famous for fictionalizing famous Hollywood related crimes, and went on to host a TV show called Dominick Dunne's Power, Privilege, and Justice on CourtTV exploring similar stories. In 2009, Dunne passed away at the age of 83.
Filmography
MOVIES
TV
RATING
TITLE
CREDIT

No Score Yet

The Closer

2005-2012

No Score Yet

Frasier

1993-2004
Quotes from Dominick Dunne's Characters
No quotes approved yet.