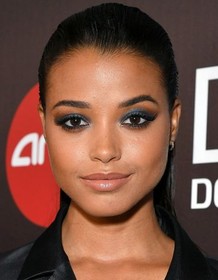 Ella Balinska
Highest Rated: 61% Run Sweetheart Run (2020)
Lowest Rated: 52% Charlie's Angels (2019)
Birthday: Oct 4, 1996
Birthplace: London, England, UK
British actor Ella Balinska made waves in the United States in the summer of 2018 after it was announced that she was cast as one of the new Angels, along with Kristen Stewart and Naomi Scott, in the Elizabeth Banks-directed reboot of the iconic action flick "Charlie's Angels" (2019). Born in London on October 4, 1996, one might assume that Balinska was genetically destined to rise to worldwide superstardom as an entertainer. After all, her father was a famous Polish musician, and her mother, Lorraine Pascale, was the first black British model to appear on the cover of Elle Magazine. Later in life, Pascale turned to cooking, and later became a nationally recognized TV chef in her native Britain. For young Ella Balinska, however, the appeal was acting. She began attending arts school in London as a young girl, and by her late teens was training at England's prestigious Guilford School of Acting. She nabbed her first film role at the age of 18 in 2015 in the comedy-thriller "Junction 9" (2015). She followed that role up by appearing in a number of short films before nabbing the lead role in the British action-thriller "A Modern Tale" in 2017. 2018 proved to be a breakout year for Ella Balinska. In addition to landing guest spots on the British TV shows "Casualty" (BBC, 1986- ) and "Midsomer Murders" (ITV, 1997- ), she was also cast as one of the Angels in the reboot of "Charlie's Angels." That film, which was directed by Elizabeth Banks and co-starred Kristen Stewart and Naomi Scott, premiered in September of 2019.
Photos
Kristen Stewart, Ella Balinska and Naomi Scott star in Charlie's Angels.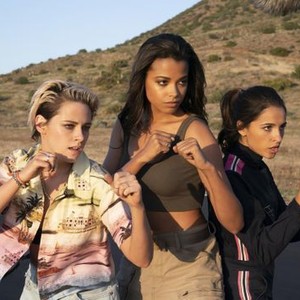 Ella Balinska stars in Charlie's Angels.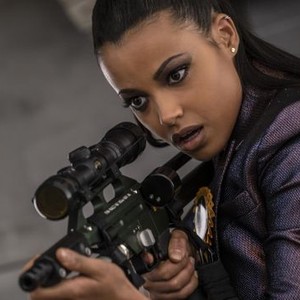 CHARLIE'S ANGELS, FROM LEFT: NOAH CENTINEO, ELLA BALINSKA, 2019. PH: NADJA KLIER/© COLUMBIA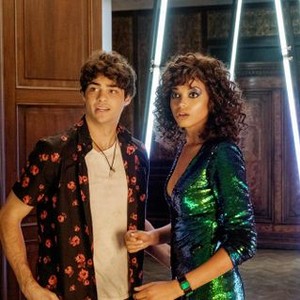 CHARLIE'S ANGELS, FROM LEFT: ELLA BALINSKA, KRISTEN STEWART, NAOMI SCOTT, 2019. PH: NADJA KLIER/© COLUMBIA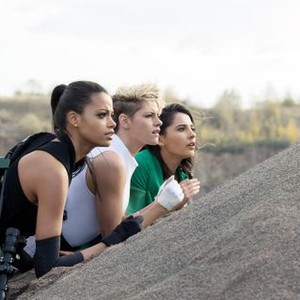 CHARLIE'S ANGELS, FROM LEFT: NAOMI SCOTT, KRISTEN STEWART, ELLA BALINSKA, ELIZABETH BANKS, 2019. PH: CHIABELLA JAMES/© COLUMBIA