Evita Muñoz 'Chachita'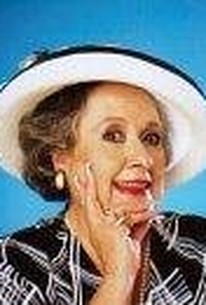 Evita Muoz was born on November 26th, 1936, in Orizaba, Veracruz, Mexico. Before she was 4 years old, she was in front of the cameras already making _El Secreto del Sacerdote_ with Pedro Armendriz. It was in her second film, Ay Jalisco, no te rajes! (1941) with Jorge Negrete, that she was given the nickname of "Chachita". From then on, she became the star of her own movies, like Morenita clara (1943) and La hija del payaso (1946). When she was a teenager, she stared in the biggest grossing and still most popular trilogy of the Golden Age of Mexican Cinema: _Nosotros los pobres (1948)_, _Ustedes los ricos (1948)_, and Pepe El Toro (1953), sharing credits with Pedro Infante. Her ongoing career spans over 40 classic films during 60 years as a wonderfully complete actress, star, idol and has made her a living legend in her own time, as the sole survivor of the Golden Age of Mexican Movies.
Quotes from Evita Muñoz 'Chachita''s Characters
No quotes approved yet.