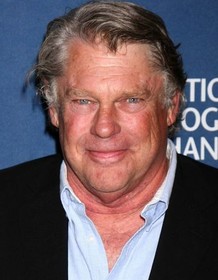 Graham Beckel
Highest Rated: 99% L.A. Confidential (1997)
Lowest Rated: 4% Just Getting Started (2017)
Birthday: Dec 22, 1949
Birthplace: Old Lyme, Connecticut, USA
Graham Beckel's acting roles have only gotten more interesting as his Hollywood career has matured. His earliest big screen role was as Franklin Ford III, a fellow law student of Timothy Bottoms, in the 1973 drama "The Paper Chase," which was followed by television films and series throughout the '70s and '80s. He was extremely prolific during the '90s, including a part in the HBO original movie "Barbarians at the Gate"--about the machinations of a tobacco conglomerate behind closed doors--and appearances in two of the decade's most critically-acclaimed movies: the Coen Brothers Comedy "Leaving Las Vegas" and the neo-noir "L.A. Confidential." As Dick Stensland, the corrupt partner and mentor of Russell Crowe's character, Officer "Bud" White, he played a pivotal role in kicking off "L.A. Confidential"'s labyrinth of a plot. His work during the '00s mostly consisted of single-episode appearances on television series, a notable exception being the science fiction show "Battlestar Galactica," in which he had a recurring part as Colonel Jack Fisk, who may not be as "by-the-book" as he appears. Beckel walked a similar razor's edge between light and darkness as a guest star in the popular sci-fi series "Heroes" and crime comedy series "Castle." Meanwhile, his film appearances included collaborations with the idiosyncratic Michael and Mark Polish, in the 2006 drama "The Astronaut Farmer." In 2010, Beckel starred in the thriller film "Peacock."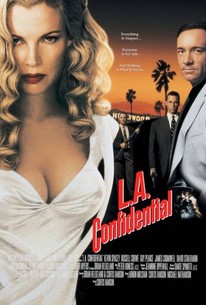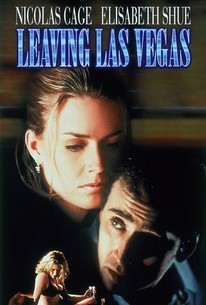 Leaving Las Vegas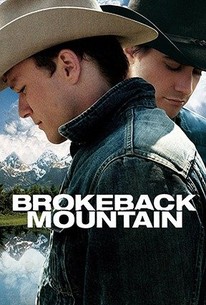 Brokeback Mountain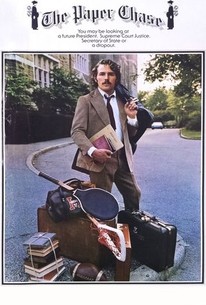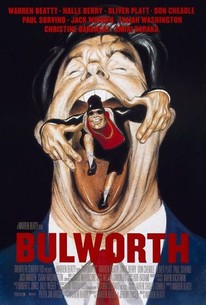 Bulworth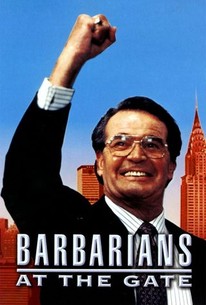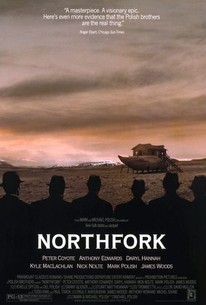 Northfork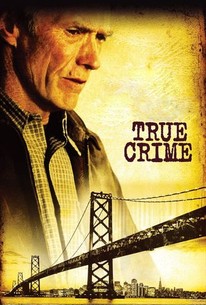 Photos
THE PAPER CHASE, Timothy Bottoms, Graham Beckel, Regina Baff, James Naughton, 1973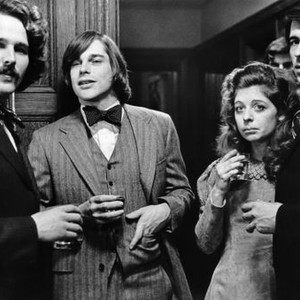 WELCOME HOME, ROXY CARMICHAEL, (aka EIN MADCHEN NAMENS DINKY), from left: Graham Beckel, Winona Ryder, 1990, © Paramount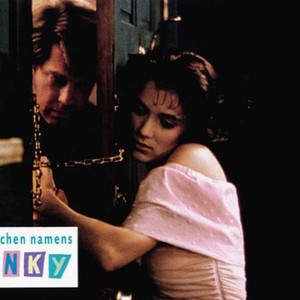 PAPER CHASE, Timothy Bottoms, Graham Beckel, 1973. TM and Copyright (c) 20th Century Fox Film Corp. All rights reserved.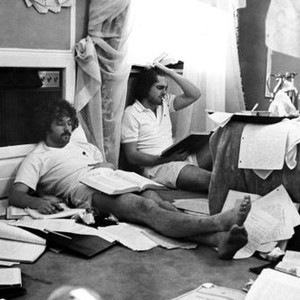 WELCOME HOME ROXY CARMICHAEL, Frances Fisher, Winona Ryder, Graham Beckel, 1990"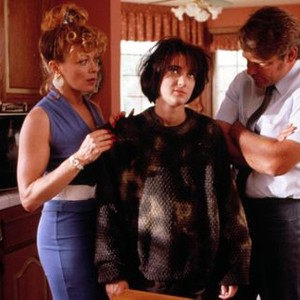 Halt & Catch Fire, Graham Beckel, 'SETI', Season 2, Ep. #1, 05/31/2015, ©AMC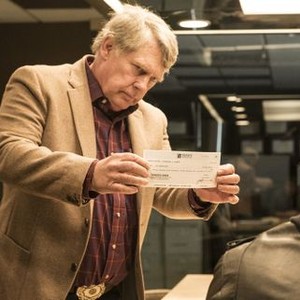 Halt & Catch Fire, Graham Beckel, 'SETI', Season 2, Ep. #1, 05/31/2015, ©AMC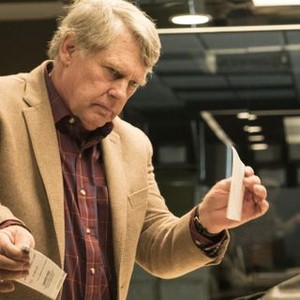 Halt & Catch Fire, Graham Beckel, 'SETI', Season 2, Ep. #1, 05/31/2015, ©AMC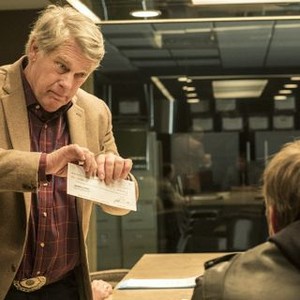 Halt & Catch Fire, Graham Beckel, '1984', Season 1, Ep. #10, 08/03/2014, ©AMC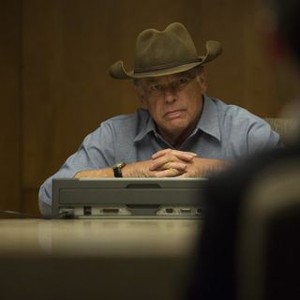 Aquarius, Gethin Anthony (L), Graham Beckel (R), '(Please Let Me Love You And) It Won't Be Wrong', Season 1, Ep. #12, 08/08/2015, ©NBC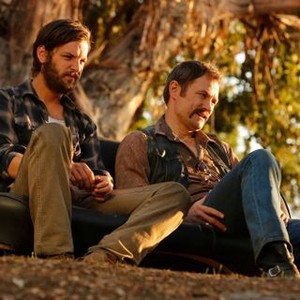 Halt & Catch Fire, Graham Beckel, '1984', Season 1, Ep. #10, 08/03/2014, ©AMC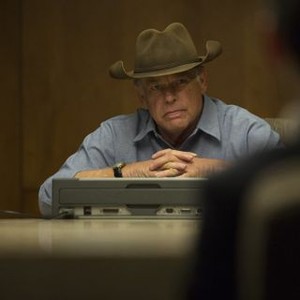 JUST GETTING STARTED, (AKA VILLA CAPRI), FROM LEFT: GRAHAM BECKEL, JOE PANTOLIANO, MORGAN FREEMAN, GEORGE WALLACE, NICK PEINE, 2017. PH: LEWIS JACOBS/© BROAD GREEN PICTURES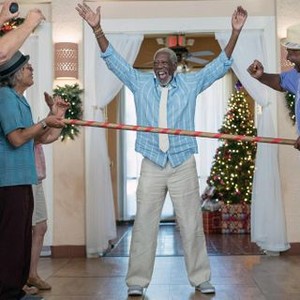 Halt & Catch Fire, Graham Beckel (L), Toby Huss (R), 'Close to the Metal', Season 1, Ep. #4, 06/22/2014, ©AMC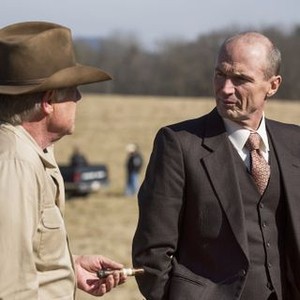 Halt & Catch Fire, Graham Beckel (L), Toby Huss (R), 'Close to the Metal', Season 1, Ep. #4, 06/22/2014, ©AMC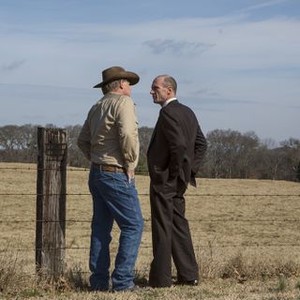 Atlas Shrugged Part One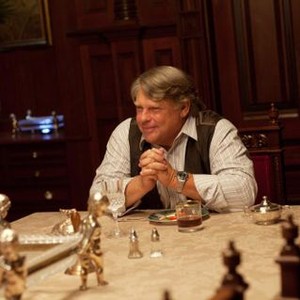 Atlas Shrugged Part One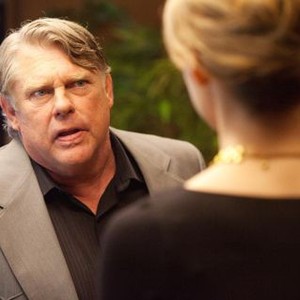 Atlas Shrugged Part One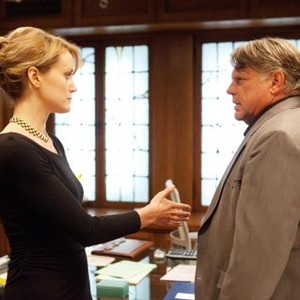 Atlas Shrugged Part One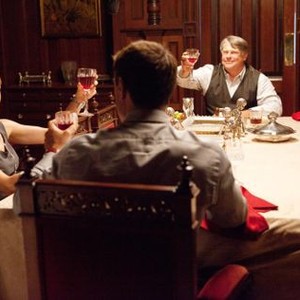 JUST GETTING STARTED, (AKA VILLA CAPRI), FROM LEFT: JOE PANTOLIANO, GEORGE WALLACE, GRAHAM BECKEL, MORGAN FREEMAN, 2017. ©BROAD GREEN PICTURES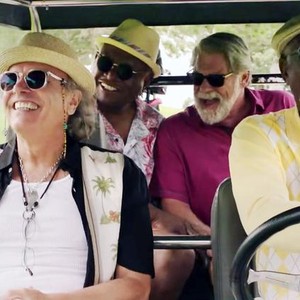 JUST GETTING STARTED, (AKA VILLA CAPRI), FROM LEFT: GEORGE WALLACE,TOMMY LEE JONES, GRAHAM BECKEL, MORGAN FREEMAN, JOE PANTOLIANO, 2017. ©BROAD GREEN PICTURES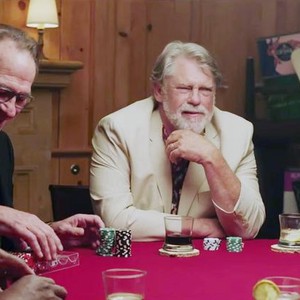 Battlestar Galactica, Graham Beckel, 'Pegasus', Season 2, Ep. #10, 09/23/2005, ©SYFY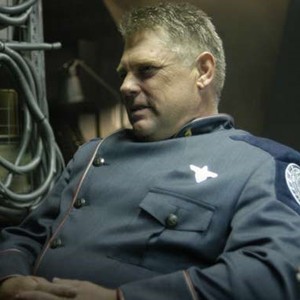 Filmography
Movies
TV
| | | | Credit | |
| --- | --- | --- | --- | --- |
| No Score Yet | 85% | Criminal Minds | Delvin Weaver (Guest Star) | 2020 |
| No Score Yet | 70% | Hawaii Five-0 | Roger Barton (Guest Star) | 2019 |
| No Score Yet | No Score Yet | Full Circle | Senator Isaac Dellahunt (Character) | 2016-2017 |
| No Score Yet | No Score Yet | Full Circle | Senator Isaac Dellahunt (Character) | 2016 |
| 77% | 72% | Aquarius | Unknown (Guest Star) | 2015 |
| 90% | 91% | Halt and Catch Fire | Nathan Cardiff (Guest Star) | 2014-2015 |
| No Score Yet | 85% | NCIS | Norman Pittorino (Guest Star) | 2013 |
| 88% | 92% | Longmire | Dan (Guest Star) | 2012 |
| 93% | 73% | Scandal | Hank Tanner (Guest Star) | 2012 |
| No Score Yet | 82% | CSI: New York | Telly Gines (Guest Star) | 2010 |
| 82% | 87% | Castle | Uncle Teddy (Guest Star) | 2010 |
| 24% | No Score Yet | The Cleaner | Unknown (Guest Star) | 2009 |
| No Score Yet | 67% | CSI: Miami | Unknown (Guest Star) | 2009 |
| 95% | 94% | Battlestar Galactica | Colonel Jack Fisk (Guest Star) | 2005-2007 |
| 52% | 65% | Heroes | Unknown (Guest Star) | 2006 |
| 91% | 88% | Monk | Capt. Bill Gibbard (Guest Star) | 2006 |
| 84% | 74% | Grey's Anatomy | Unknown (Guest Star) | 2006 |
| No Score Yet | 82% | CSI: Crime Scene Investigation | Unknown (Guest Star) | 2006 |
| No Score Yet | No Score Yet | Eyes | Unknown (Guest Star) | 2005 |
| No Score Yet | No Score Yet | L.A. Dragnet | Unknown (Guest Star) | 2004 |
| 81% | 96% | Six Feet Under | Unknown (Guest Star) | 2003 |
| 61% | 70% | Ally McBeal | Unknown (Guest Star) | 2002 |
| 50% | No Score Yet | Gideon's Crossing | Unknown (Guest Star) | 2000-2001 |
| No Score Yet | No Score Yet | L.A. Doctors | Unknown (Guest Star) | 1998 |
| No Score Yet | No Score Yet | The Practice | Unknown (Guest Star) | 1998 |
| 33% | No Score Yet | Cafe Americain | Steve Sullivan (Character) | 1993-1994 |
| No Score Yet | No Score Yet | Civil Wars | Thomas Lesser (Guest Star) | 1992 |
| No Score Yet | No Score Yet | Spenser: For Hire | Unknown (Character) | 1988 |
| No Score Yet | No Score Yet | The Equalizer | George Hershey (Guest Star) | 1987 |
| 71% | 81% | Miami Vice | Agent Kevin Cates (Guest Star) | 1986 |
| No Score Yet | No Score Yet | Kojak | Unknown (Guest Star) | 1977 |