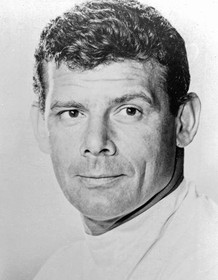 Harry Landers
Highest Rated: Not Available
Lowest Rated: Not Available
Birthday: Sep 3, 1921
Birthplace: New York, New York, USA
Best-known for playing neurologist Ted Hoffman in medical drama "Ben Casey" (ABC, 1961-66), Harry Landers also worked with Cecil B. DeMille, Alfred Hitchcock and Marlon Brando in a career spanning 40 years. Born in New York City in 1921 to Russian-Jewish immigrant parents, Landers began his Hollywood career working as a laborer at the Warner Bros. studio. But after hearing about his heroics as a merchant marine in WWII, one of the studio's biggest stars, Bette Davis, personally arranged his entry into the Screen Actors Guild and Landers switched to film extra work. He also studied at the Actors' Laboratory Theatre, the politically-active company whose left-wing affiliations saw many of its members blacklisted. He enjoyed his first credited role as Owney Shor in "C-Man" (1949) and went on to land further supporting film noir parts in "Guilty Bystander" (1950) and "Undercover Girl" (1950) before making the first of several appearances in sci-fi series "Captain Video and His Video Rangers" (DuMont Television Network, 1949-1955). Landers racked up dozens of screen credits over the next decade, including comedy "Mister Universe" (1951), sci-fi "Phantom from Space" (1953), naval drama "Return from the Sea" (1954), Kirk Douglas vehicle "The Indian Fighter" (1955), post-Civil War tale "The Black Whip" (1956) and film noir "Mister Cory" (1957), as well as multiple appearances on anthologies "Fireside Theatre" (NBC, 1949-1958), "Treasury Men in Action" (ABC, 1950-55), "The Silent Service" (Syndication, 1957-58) and "Navy Log" (CBS, 1955-58). There were also uncredited roles on numerous seminal films including Marlon Brando's outlaw biker classic "The Wild One" (1953), Alfred Hitchcock's mystery thriller "Rear Window" (1954) and Cecil B. DeMille's final production, "The Ten Commandments" (1955), in which he played multiple parts. After enjoying considerably more screentime in WWII docudrama "The Gallant Hours" (1960), Landers was cast as Dr. Ted Hoffman in "Ben Casey" (ABC, 1961-66), the medical series which he also directed three episodes of. Following the show's cancelation, Landers returned to the war movie genre with roles in "Massacre Harbor" (1968) and "In Enemy Country" (1968), played Heff in Elvis Presley western "Charro!" (1969) and showed up as Dr. Coleman in the final episode of the original "Star Trek" (NBC, 1966-69). Landers largely abandoned Hollywood over the next decade, although he remained a regular screen presence thanks to his gig as a spokesman for coffee brand Taster's Choice. He returned to acting with a small role in wrestling drama "The Agressor" (1977) and two separate parts in "Quincy M.E." (NBC, 1976-83) before taking another lengthy break. After reprising his most famous role in TV movie "The Return of Ben Casey" (1988), Landers appeared in kickboxer movie "Ragin' Cajun" (1990), indie satire "Hollywood Heartbreak" (1990) and werewolf horror "Mom" (1991), retiring from the industry shortly after. Landers died in his hometown of Woodland Hills, Los Angeles in October 2017 aged 96.
Photos
THE WILD ONE, Jerry Paris, Harry Landers, Lee Marvin, Marlon Brando, 1954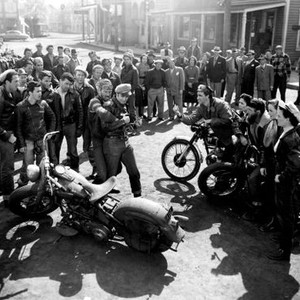 DRIVE A CROOKED ROAD, Harry Landers, Mickey Rooney, 1954.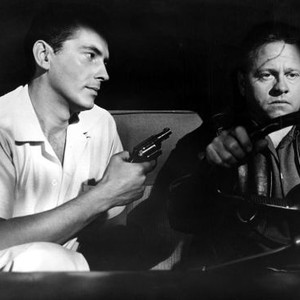 DRIVE A CROOKED ROAD, Kevin McCarthy, Harry Landers, Mickey Rooney, 1954.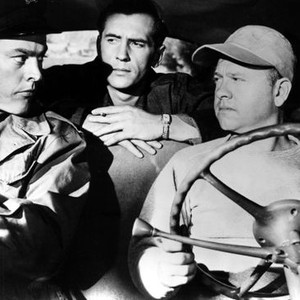 C MAN, Harry Landers, 1949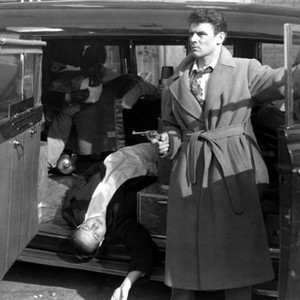 C MAN, Harry Landers, 1949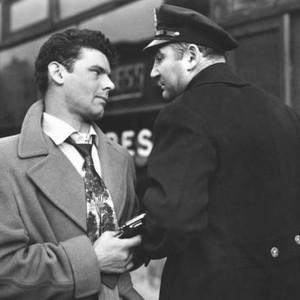 C MAN, Harry Landers, 1949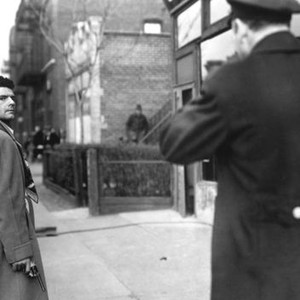 THE WILD ONE, Marlon Brando, Jerry Paris, Harry Landers, 1954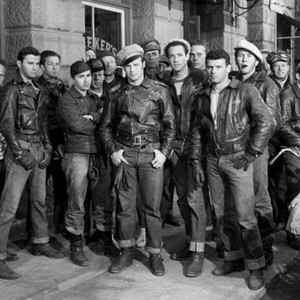 THE WILD ONE, Harry Landers, Jerry Paris, Alvy Moore, 1953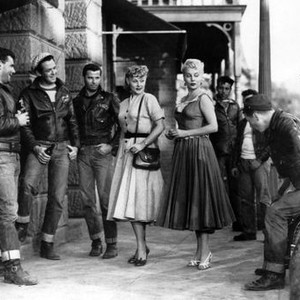 C MAN, Harry Landers, Adelaide Klein, 1949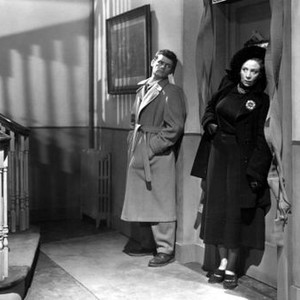 C MAN, Harry Landers, 1949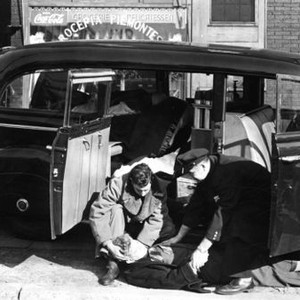 Filmography
Movies
TV
Credit

80%

89%

Star Trek
Dr. Coleman (Guest Star)

1969

No Score Yet

No Score Yet

Mannix
Jerome Gault (Guest Star)

1968

No Score Yet

No Score Yet

Iron Horse
Unknown (Guest Star)

1966

No Score Yet

No Score Yet

Rat Patrol
Colonel Reynolds (Guest Star)

1966

No Score Yet

No Score Yet

Combat!
Unknown (Guest Star)

1966

No Score Yet

No Score Yet

Ben Casey
Dr. Ted Hoffman (Character),
Director

1961-1966

No Score Yet

85%

Alfred Hitchcock Presents
Joe (Character)

1955

1960-1961

No Score Yet

No Score Yet

Have Gun -- Will Travel
Unknown (Guest Star)

1957

1960

No Score Yet

No Score Yet

The Thin Man
Hodges (Guest Star)

1959

No Score Yet

No Score Yet

Perry Mason
Donald Briggs (Guest Star)

1957

No Score Yet

No Score Yet

The Roy Rogers Show
Unknown (Guest Star)

1956

No Score Yet

No Score Yet

Tales of Tomorrow
Unknown (Character)

1952