Jodelle Ferland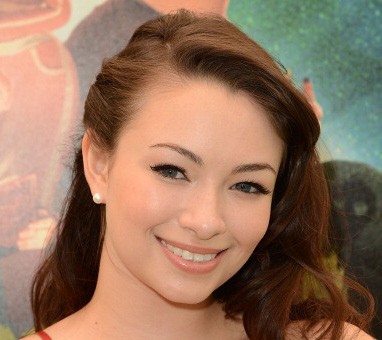 Highest Rated:

92%

The Cabin in the Woods(2012)

Lowest Rated:

0%

The Unspoken(2016)

Birthday:
October 9, 1994
Birthplace:
Nanaimo, British Columbia, Canada
Bio:
Began acting in commercials at age 2. At 4, starred in her first film,Mermaid, and was nominated for a Daytime Emmy. Is the youngest Emmy nominee in history. In 2007, was nominated for a Genie Award for herperformance in Terry Gilliam's Tideland.
Jodelle Ferland Trivia
No trivia approved yet. Logged in RT and Facebook users can submit celebrity trivia.
Quotes from Jodelle Ferland's Characters
| | |
| --- | --- |
| Aggie: | But then, those horrible men came and took me away! [eyes glow] And I never saw her again! [notices a butterfly went into dust, and begins to shed tears and runs toward the tree] |
| Norman Babcock: | Sometimes when people get scared, they say and do terrible things. I think you got so scared that, you forgot who you are, but I don't think you're a witch. Not really. |
| Aggie: | You don't? |
| Norman Babcock: | I just think you're a little kid with a really special gift, who only ever wanted people to understand her. |
---
| | |
| --- | --- |
| Aggie: | What about the people who hurt you? Don't you want them to suffer? |
| Norman Babcock: | I thought about that once, but what good would it do? |