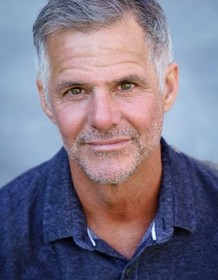 Ken Olandt
Highest Rated: 57% Summer School (1987)
Lowest Rated: 31% Leprechaun (1993)
Birthday: Apr 22, 1958
Birthplace: Richmond, California, USA
Actor and producer Ken Olandt's resume includes many of America's most beloved television series. He has been to outer space with "Star Trek: The Next Generation" and traveled on the Pacific Princess with the cast of "The Love Boat." Olandt's career began in the 1980s with appearances on television series such as "Highway to Heaven" and "The Fall Guy." He first became a series regular with the role of Kirk Dooley on "Riptide," a show about three private eyes in Southern California, from 1984 to 1985. His next recurring role as a series regular was that of Detective Zachary Stone on "Super Force" from 1990 to 1992. As the series' lead, he played an astronaut who vows to avenge brother's death in this futuristic sci-fi drama. Olandt moved on to films with the 1987 release of "Summer School," in which he played student Larry Kazamias, perhaps his most memorable role to date. In 1993, Olandt took on another part that would become a cult favorite as Nathan Murphy in the horror comedy "Leprechaun," about a murderous leprechaun in search of his pot of gold. Olandt continues to appear on television's most talked about shows, like "House M.D.," making him a highly recognizable face in American television.
Photos
Ken Olandt
APRIL FOOL'S DAY, Clayton Rohner, Ken Olandt, 1985, (c)Paramount
APRIL FOOL'S DAY, (clockwise from l) Ken Olandt, Jay Baker, Amy Steel, Deborah Foreman, Deborah Goodrich, Clayton Rohner, Leah Pinsent 1986. (c)Paramount
APRIL FOOL'S DAY, Clayton Rohner, Griffin O'Neal, Ken Olandt, Amy Steel, 1985, (c)Paramount
LEPRECHAUN, Robert Gorman, Ken Olandt, Jennifer Aniston, 1993
LEPRECHAUN, Jennifer Aniston, Mark Holton, Ken Olandt, 1993. Searching for the leprechaun.
APRIL FOOL'S DAY, Ken Olandt, Amy Steel, 1986
LEPRECHAUN, Jennifer Aniston, Mark Holton, Ken Olandt, 1993, searching for the leprechaun
Filmography
Movies
Credit

No Score Yet

18%

Dark Waters
Executive Producer
-
2004

No Score Yet

31%

Rapid Exchange
Executive Producer
-
2003

No Score Yet

10%

Deep Shock
Executive Producer
-
2003

No Score Yet

45%

Interceptor Force II
Executive Producer
-
2002

No Score Yet

34%

Lost Voyage
Producer
-
2001

No Score Yet

22%

Python
Producer
-
2000

No Score Yet

20%

New Alcatraz
Producer
-
2000

No Score Yet

30%

Total Reality
Commander Swift (Character),
Producer
-
1999

No Score Yet

24%

Velocity Trap
Nick Simmons (Character),
Producer
-
1998

No Score Yet

No Score Yet

Darkdrive
Steven Falcon (Character),
Producer
-
1998

No Score Yet

0%

T.N.T
Basu (Character)
-
1998

No Score Yet

No Score Yet

A Time to Revenge
Will (Character)
-
1997

No Score Yet

19%

Digital Man
Sergeant Anders (Character)
-
1995

No Score Yet

No Score Yet

Power Play
Cody Harris (Character)
-
1994

31%

32%

Leprechaun
Nathan Murphy (Character)
$9.2M
1993

No Score Yet

No Score Yet

Super Force
Unknown (Character)
-
1990

No Score Yet

No Score Yet

Laker Girls
Rick (Character)
-
1990

No Score Yet

No Score Yet

Deadly Enemies
Lt. Jack "Sierra" DiPalma (Character)
-
1988

57%

58%

Summer School
Larry Kazamias (Character)
$33.3M
1987

57%

47%

April Fool's Day
Rob (Character)
$11.3M
1986

No Score Yet

No Score Yet

The Imposter
Snyder (Character)
-
1984
TV
Credit

96%

67%

Battle Creek
Firefighter (Guest Star)

2015

90%

96%

House
General Spain (Guest Star)

2011

No Score Yet

85%

Criminal Minds
Unknown (Guest Star)

2010

No Score Yet

No Score Yet

The Watcher
Unknown (Guest Star)

1995

92%

89%

Star Trek: The Next Generation
Jason Vigo (Guest Star)

1994

No Score Yet

88%

Murder, She Wrote
Kevin Tarkington (Guest Star)

1990

No Score Yet

No Score Yet

21 Jump Street
Evan (Guest Star)

1989

No Score Yet

No Score Yet

Simon & Simon
Billy Whicksam (Guest Star)

1986-1987

No Score Yet

No Score Yet

Hotel
Unknown (Guest Star)

1984

1987

No Score Yet

No Score Yet

Airwolf
Cecil Carnes Jr. (Guest Star)

1986

No Score Yet

64%

The A-Team
Kid Harmon (Guest Star)

1985

No Score Yet

No Score Yet

Finder of Lost Loves
Unknown (Guest Star)

1985

67%

83%

V
Nigel (Guest Star)

1985

No Score Yet

No Score Yet

Riptide
Kirk "The Dool" Dooley (Character)

1984-1985

No Score Yet

No Score Yet

The Fall Guy
Unknown (Guest Star)

1985

No Score Yet

No Score Yet

Highway to Heaven
Deke Larson Jr. (Guest Star)

1984

No Score Yet

No Score Yet

Trauma Center
Werner (Guest Star)

1983