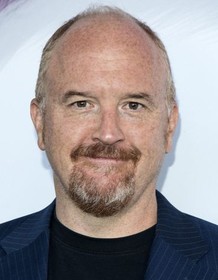 Louis C.K.
Highest Rated: 95% Louis C.K.: 2017 (2017)
Lowest Rated: 14% London (2005)
Birthday: Sep 12, 1967
Birthplace: Washington, D.C., USA
Known for his notoriously caustic riffs on fatherhood and family life, flame-haired comedian Louis C.K. was a well-known fixture in comedy clubs beginning in the late 1980s and leading up to writing turns on "Late Night with Conan O'Brien" (NBC, 1993-2009) and "The Chris Rock Show" (HBO, 1997-2000). The same man who won an Emmy for the latter also wrote and directed the notorious comedy bomb "Pootie Tang" (2001). He made headlines for top-lining HBO's groundbreaking and controversial sitcom, "Lucky Louie" (2006), and continued to record comedy specials at an impressive rate, racking up a number of fans not only in the paying audience, but amongst his fellow stand-ups as well. A recurring role on "Parks and Recreation" (NBC, 2009-2015) as Amy Poehler's good-hearted cop boyfriend helped pave the way for his return to headlining his own show, the critically acclaimed hit "Louie" (FX, 2010-15). Wherever his career took him, the Emmy-winning comedian made the most of every opportunity, growing a sizable and devoted fanbase who hung on his every word, much as audiences had with comedy visionaries like George Carlin and Richard Pryor before him. However, allegations of sexual misconduct that were an open secret in the comedy community for years returned to the public eye in November 2017 when the New York Times confirmed long-rumored stories about C.K. both masturbating in front of women and asking women if he could do so. C.K. confirmed the stories in a public statement the following day. The immediate fallout included the loss of a distribution deal for the film "I Love You, Daddy" (2017), a film about a May/December romance starring Chloe Grace Moretz and John Malkovich which C.K. had written and directed in homage to Woody Allen's "Manhattan" (1979).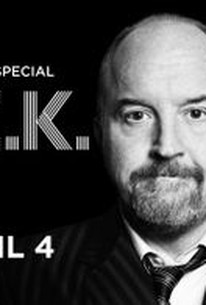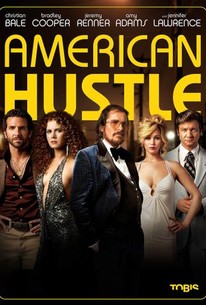 American Hustle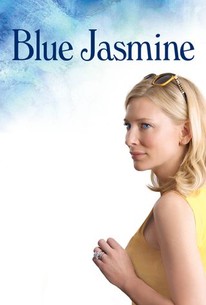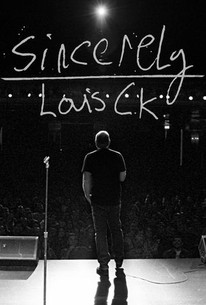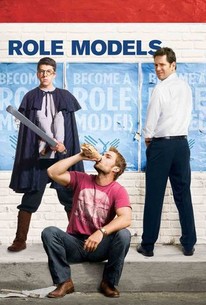 Role Models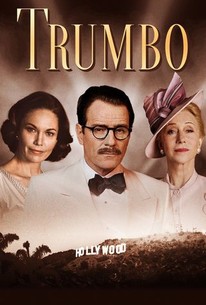 Trumbo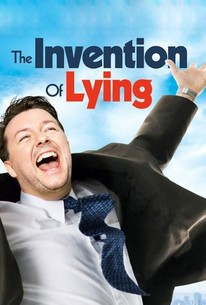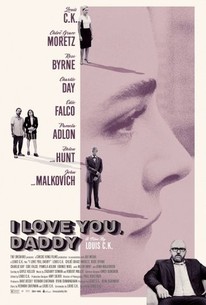 I Love You, Daddy
Skip to Quotes
Filmography
Movies
Credit

36%

90%

Fourth of July
Therapist (Character),
Director,
Screenwriter,
Producer,
Executive Producer,
Film Editing
-
2022

80%

93%

Sincerely Louis C.K.
Unknown (Character)
-
2020

37%

53%

I Love You, Daddy
Glen Topher (Character),
Director,
Screenwriter,
Film Editing
-
2017

95%

76%

Louis C.K.: 2017
Unknown (Character),
Director
-
2017

72%

62%

The Secret Life of Pets
Max (Voice)
$368.3M
2016

74%

79%

Trumbo
Arlen Hird (Character)
$7.9M
2015

92%

74%

American Hustle
Stoddard Thorsen (Character)
$150.1M
2013

91%

77%

Blue Jasmine
Al (Character)
$33.4M
2013

No Score Yet

93%

Louis C.K.: Hilarious
Director,
Screenwriter,
Executive Producer
-
2010

55%

39%

The Invention of Lying
Greg (Character)
$18.4M
2009

77%

74%

Role Models
Security Guard (Character)
$67.3M
2008

35%

37%

Diminished Capacity
Stan (Character)
$21.3K
2008

23%

63%

Welcome Home Roscoe Jenkins
Marty (Character)
$42.2M
2008

19%

41%

I Think I Love My Wife
Writer
$12.5M
2007

No Score Yet

96%

Louis C.K.: Shameless
Unknown (Character)
-
2007

14%

60%

London
Therapist (Character)
$12.7K
2005

27%

63%

Pootie Tang
Director,
Writer,
Co-Producer
$3.3M
2001

20%

40%

Down to Earth
Writer
$64.2M
2001

67%

57%

Tomorrow Night
Director,
Producer,
Writer
-
1998
TV