Maria Schrader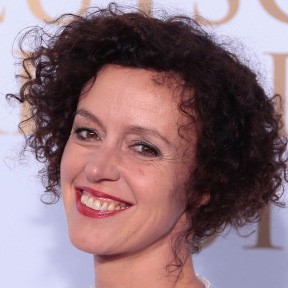 Highest Rated:

90%

Aimée & Jaguar(2000)

Lowest Rated:

56%

Rosenstrasse(2004)

Birthday:
September 27, 1965
Birthplace:
Not Available
Bio:
German actress, screenwriter and director Maria Schrader is closely associated with the work of filmmaker Dani Levy. She made her directing debut collaborating with Levy on Meschugge/Don't (1998).
Maria Schrader Trivia
No trivia approved yet. Logged in RT and Facebook users can submit celebrity trivia.
Quotes from Maria Schrader's Characters
| | |
| --- | --- |
| Bortnik: | Socha? Socha! |
| Leopold Socha: | Bortnik! My Ukrainian friend! It's been years. |
| Bortnik: | Good to see you, brother! I'm a commander now. |
| Leopold Socha: | Szczepek here works with me. I know Bortnik... |
| Bortnik: | From Lonski! |
| Szczepek: | You were in jail? |
| Leopold Socha: | I had no choice. |
| Paulina Chiger: | Szczepek listen... Lonski was full of sons of bitches. But not Poldek. He could be trusted. I will never forget it. Cheers. [others cheer] |
---