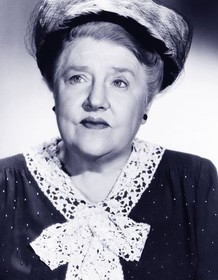 Marjorie Bennett
Highest Rated: 100% The Man Who Cheated Himself (1950)
Lowest Rated: 57% Games (1967)
Birthday: Jan 15, 1896
Birthplace: York, Western Australia, Australia
Although she started acting in movies during the silent era, making her last silent picture, "Hugon, the Mighty," in 1918, Australian actress Marjorie Bennett wouldn't make the transition into talking pictures until 1946. She returned to acting that year with an uncredited role as an antique shop assistant in the Sherlock Holmes crime drama "Dressed to Kill." The following year she played a bit role as a maid in the Charlie Chaplin-directed black comedy "Monsieur Verdoux" and acted in several other uncredited roles as a maid or housekeeper in films like 1952's "The Steel Trap," 1953's "So Big," and 1957's "Man of a Thousand Faces." Throughout the 1960s and 1970s, Bennett guest-starred on several notable television shows, including "Mission: Impossible," "Happy Days," and "CHiPs." She made her last on-screen appearance in 1980 on the comedy/drama series "Barney Miller."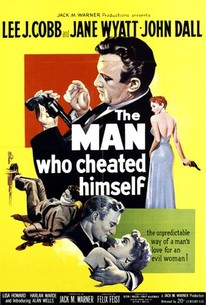 The Man Who Cheated Himself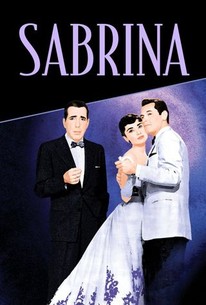 Sabrina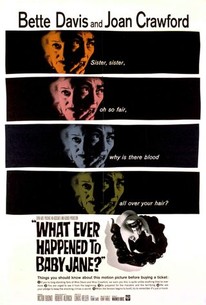 What Ever Happened to Baby Jane?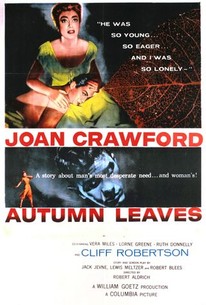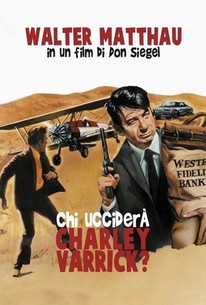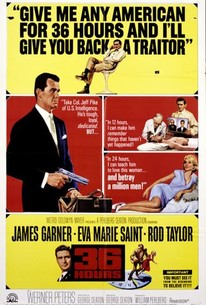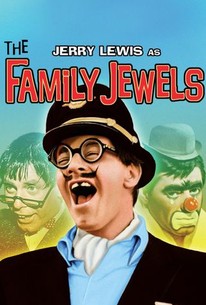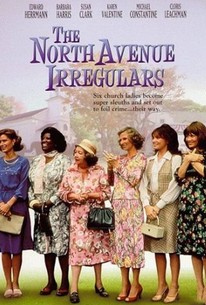 The North Avenue Irregulars
Skip to Quotes
Filmography
Movies
TV
Credit

No Score Yet

80%

CHiPs
Unknown (Guest Star)

1977-1978

No Score Yet

No Score Yet

Kojak
Unknown (Guest Star)

1976

No Score Yet

100%

Barney Miller
Mrs. Richline (Guest Star)

1975

No Score Yet

No Score Yet

Rhoda
Unknown (Guest Star)

1974

No Score Yet

No Score Yet

Mod Squad
Mrs. MacCready (Guest Star)

1970-1971

No Score Yet

No Score Yet

Room 222
Unknown (Guest Star)

1969

No Score Yet

No Score Yet

Love on a Rooftop
Unknown (Guest Star)

1966-1967

No Score Yet

No Score Yet

That Girl
Unknown (Guest Star)

1966

No Score Yet

No Score Yet

F Troop
Unknown (Guest Star)

1966

No Score Yet

No Score Yet

Petticoat Junction
Unknown (Guest Star)

1965

No Score Yet

No Score Yet

Dr. Kildare
Mrs. Davis (Guest Star)

1963

1965

No Score Yet

100%

The Beverly Hillbillies
Unknown (Guest Star)

1964

No Score Yet

No Score Yet

Alfred Hitchcock Hour
Unknown (Character)

1964

No Score Yet

No Score Yet

Wagon Train
Unknown (Guest Star)

1959

1964

84%

95%

The Twilight Zone
Mrs. Summers (Character)

1960

1962-1963

No Score Yet

No Score Yet

The Joey Bishop Show
Mrs. Fenton (Guest Star)

1963

No Score Yet

79%

Alfred Hitchcock Presents
Unknown (Character)

1961-1962

No Score Yet

No Score Yet

Thriller
Unknown (Character)

1962

No Score Yet

No Score Yet

77 Sunset Strip
Arlene Glascoe (Guest Star)

1960

1962

No Score Yet

No Score Yet

Surfside 6
Unknown (Guest Star)

1961-1962

No Score Yet

No Score Yet

G.E. Theater
Mrs. Bennett (Character)

1961

No Score Yet

No Score Yet

Zane Grey Theater
Unknown (Character)

1961

No Score Yet

No Score Yet

Dobie Gillis
Unknown (Guest Star)

1959-1960

No Score Yet

No Score Yet

The Thin Man
Mrs. Bascome (Guest Star)

1958-1959

No Score Yet

No Score Yet

Trackdown
Hetty Lake (Guest Star)

1958

No Score Yet

No Score Yet

Turn of Fate
Mrs. Hoskins (Character)

1957

No Score Yet

No Score Yet

Jeff's Collie
Unknown (Guest Star)

1954

1956-1957

No Score Yet

No Score Yet

Lassie
Birdie Brockway (Guest Star)

1954

1956-1957

No Score Yet

No Score Yet

Showcase 39
Unknown (Character)

1957

No Score Yet

No Score Yet

The 20th Century-Fox Hour
Unknown (Character)

1956

No Score Yet

97%

I Love Lucy
Unknown (Guest Star)

1956

No Score Yet

No Score Yet

Cheyenne
Unknown (Guest Star)

1956

No Score Yet

No Score Yet

The Star and the Story
Unknown (Character)

1955

No Score Yet

No Score Yet

I Married Joan
Ruth (Guest Star)

1955