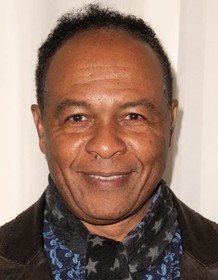 Ray Parker Jr.
Highest Rated: 95% Ghostbusters (1984)
Lowest Rated: 50% Hired Gun (2016)
Birthday: May 1, 1954
Birthplace: Detroit, Michigan, USA
Ray Parker Jr. brought his musical talents to a variety of films over the course of his Hollywood career. Parker began his entertainment career with his music featured in films like the Lily Tomlin drama "Moment By Moment" (1978) and the crime feature "Fort Apache, the Bronx" (1981) with Paul Newman. He followed this honor with songs in the Kevin Bacon action picture "Quicksilver" (1986). Parker won a BAFTA Award for "Ghostbusters" in 1984. In the eighties, Parker's music continued to appear on the silver screen, including in films like the Bill Murray box office smash comedy sequel "Ghostbusters II" (1989). Parker's music was also featured in "Just Like Heaven" (2005) with Reese Witherspoon, the comedy "Be Kind Rewind" (2008) with Jack Black and "Zombieland" (2009). His music was also featured in the Helen Mirren drama "Love Ranch" (2010). Parker's music was most recently featured in the Ice Cube blockbuster comedy adventure "Ride Along" (2014).
Skip to Quotes