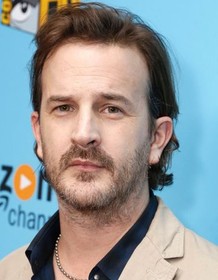 Richard Speight Jr.
Highest Rated: 94% Old Henry (2021)
Lowest Rated: 45% Open Water 2: Adrift (2006)
Birthday: Sep 4, 1970
Birthplace: Nashville, Tennessee, USA
Character actor Richard Speight Jr. has made a mark on many television series, including "Band of Brothers," "Jericho," and "Supernatural." Speight was born in Nashville, Tennessee and attended the Montgomery Bell Academy and the University of Southern California's School of Theatre, where he graduated cum laude. He made appearances in shows ranging from the horror anthology "Freddy's Nightmares," to the law serial "Matlock" and the medical drama "ER," before appearing in Roland Emmerich's blockbuster film "Independence Day," starring Will Smith and Jeff Goldblum as a U.S. Marine and computer geek, respectively, charged with saving humanity from an alien invasion. After spots in "Speed 2: Cruise Control" and the television series "JAG," Speight made his directorial debut alongside Jed Mortenson with "North Beach." The film, in which he also acts, follows the relationship between two very different people in a San Francisco neighborhood populated by an eccentric group of observers. In 2001, Speight appeared as Sgt. Skip Muck in the acclaimed HBO miniseries "Band of Brothers," executive produced by Tom Hanks and Steven Spielberg. From 2006 to 2008, Speight played Deputy Bill Kohler on the nuclear fall-out drama "Jericho," ranked number eleven among TV Guide's Top Cult Shows. He then joined the popular CW series "Supernatural" from 2007 to 2010 as a demi-god known as the Trickster, one of the demons attempting to best a team of supernatural crime fighters.
Skip to Quotes
Filmography
Movies
TV
Credit

No Score Yet

59%

Kung Fu
Director

2021-2022

No Score Yet

88%

Walker
Director

2021

93%

73%

Supernatural
Gabriel (Guest Star),
Director

2009-2010

2015

2017-2020

No Score Yet

No Score Yet

Skyward
Sheriff Gary (Character)

2017

25%

48%

Criminal Minds: Beyond Borders
Robbie Garcia (Guest Star)

2017

No Score Yet

82%

CSI: Crime Scene Investigation
Unknown (Guest Star)

2014

88%

92%

Longmire
Vacationing Biker (Guest Star)

2012

97%

94%

Justified
Unknown (Guest Star)

2011-2012

54%

81%

Jericho
Unknown (Guest Star)

2006-2008

No Score Yet

No Score Yet

Yes, Dear
Unknown (Guest Star)

2005

No Score Yet

69%

CSI: Miami
Unknown (Guest Star)

2005

86%

88%

Alias
Derek Modell (Guest Star)

2005

No Score Yet

No Score Yet

The Agency
Lex (Character),
Unknown (Guest Star)

2001-2003

97%

96%

Band of Brothers
Warren H. (Skip) Muck (Character)

2001

33%

No Score Yet

Grown Ups
Unknown (Guest Star)

2000

No Score Yet

35%

JAG
Unknown (Guest Star)

1997

1999

No Score Yet

No Score Yet

L.A. Doctors
Unknown (Guest Star)

1998

No Score Yet

91%

Party of Five
Unknown (Guest Star)

1996

No Score Yet

No Score Yet

Maybe This Time
Unknown (Guest Star)

1995

No Score Yet

No Score Yet

Matlock
Unknown (Guest Star)

1990