Richard Thomas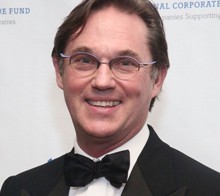 Highest Rated:

100%

Riding the Rails(1997)

Lowest Rated:

25%

The Divide(2012)

Birthday:
June 13, 1951
Birthplace:
New York, New York
Bio:
Richard Thomas was seven years old when he made his first Broadway appearance in Sunrise at Campobello (1958). The wide-eyed, mole-cheeked, sensitive-looking Thomas soon found himself very much in demand for television roles. He was seen in the distinguished company of Julie Harris, Christopher…
Richard Thomas Photos
Richard Thomas Trivia
Appeared in Stephen King's movie It and later (2006) in another adaptation of Stephen Kings short story Nightmares and Dreamscapes, "Autopsy Room Four."
Richard Thomas can also be heard providing the voiceover in recent Mercedes-Benz commercials.
Quotes from Richard Thomas's Characters
No quotes approved yet. Logged in RT and Facebook users can submit movie quotes.