 Robert Ridgely
Highest Rated: 94% Boogie Nights (1997)
Lowest Rated: 41% Robin Hood: Men in Tights (1993)
Birthday: Dec 24, 1931
Birthplace: Teaneck, New Jersey, USA
Known for his robust voice, Robert Ridgely began his career as an actor. In the 1960s Ridgely guest-starred on such TV shows as the adventure series "Sea Hunt" and the ABC Western "Maverick." In 1962 he landed a recurring role as Lt. Frank Kimbro on "The Gallant Men," a series based on soldiers in World War II. That show was cancelled after a single season, but Ridgely continued to find acting work, most notably as a sleazy game show host in director Jonathan Demme's "Melvin and Howard." It was Ridgely's voice, however, described as both "smooth" and "booming," that earned him a steady paycheck. From the 1960s well into the 1990s he lent his voice to countless animated TV programs, with a specialty for voicing superheroes. Some of the more notable characters he voiced included Tarzan in "Tarzan, Lord of the Jungle" and Flash Gordon in "Flash Gordon." Oddly enough, one of Ridgely's most memorable acting roles, as the breezy adult film producer Colonel James in 1997's "Boogie Nights," would also turn out to be his last. He died of cancer a few months before the film was released.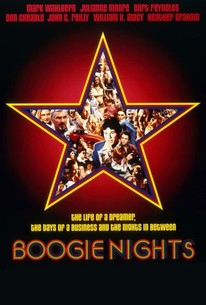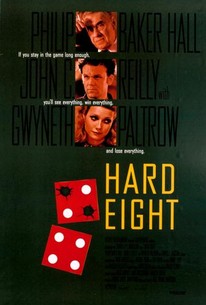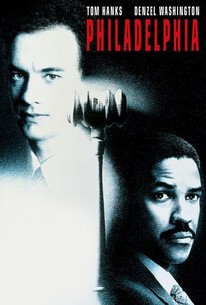 Philadelphia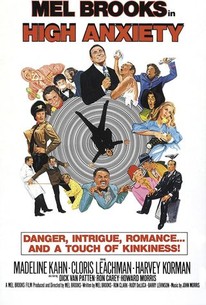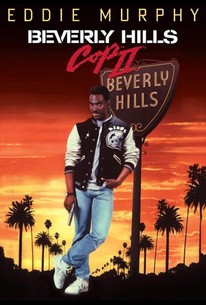 Beverly Hills Cop II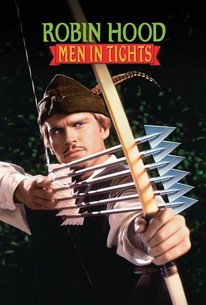 Robin Hood: Men in Tights
Photos
PHILADELPHIA, From left: Robert Ridgely, Ron Vawter, Jason Robards, Tom Hanks, 1993, (c) TriStar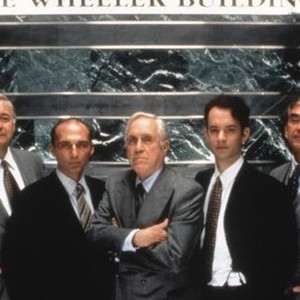 PHILADELPHIA, Obba Babatunde, Ron Vawter, Jason Robards, Charles Glenn, Robert Ridgely, 1993, (c)TriStar Pictures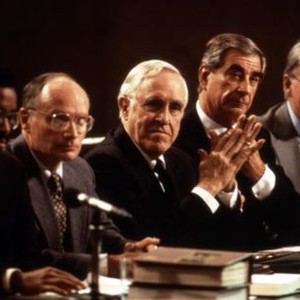 ROBIN HOOD: MEN IN TIGHTS, Robert Ridgely, Cary Elwes, 1993, TM & Copyright (c) 20th Century Fox Film Corp.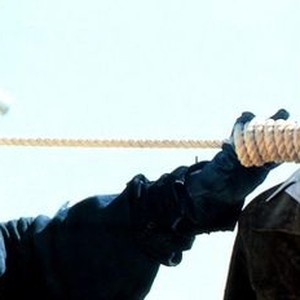 Skip to Quotes
Filmography
Movies
TV
Credit

No Score Yet

No Score Yet

Maybe This Time
Unknown (Guest Star)

1996

No Score Yet

100%

Wings
Unknown (Guest Star)

1994

No Score Yet

0%

Charles in Charge
Unknown (Guest Star)

1990

No Score Yet

No Score Yet

Designing Women
Unknown (Guest Star)

1989

No Score Yet

No Score Yet

Newhart
Unknown (Guest Star)

1989

No Score Yet

96%

La bande à Picsou
Ripcord McQuack (Guest Voice)

1987

No Score Yet

No Score Yet

Hunter
Big Jack Hemmings (Guest Star)

1987

No Score Yet

No Score Yet

Flash Gordon
Unknown (Voice)

1979-1980

1982

No Score Yet

100%

The Bob Newhart Show
Marvin (Guest Star)

1977

No Score Yet

100%

Bonanza
Unknown (Guest Star)

1961-1962

1965

1970-1972

No Score Yet

75%

Get Smart
Unknown (Guest Star)

1968

No Score Yet

No Score Yet

Gallant Men
Lt. Frank Kimbro (Character)

1962-1963

No Score Yet

No Score Yet

Bus Stop
Unknown (Guest Star)

1961

No Score Yet

No Score Yet

Surfside 6
Unknown (Guest Star)

1960

No Score Yet

No Score Yet

Bronco
Unknown (Guest Star)

1960