Sophia Bush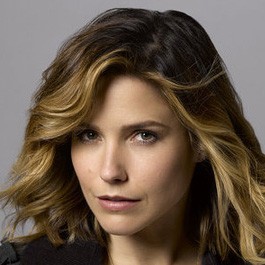 Highest Rated:

79%

Chalet Girl(2011)

Lowest Rated:

5%

Supercross(2005)

Birthday:
July 8, 1982
Birthplace:
Pasadena, California, USA
Bio:
Like a lot of girls born into the upper-middle-class suburb of Pasadena, CA, Sophia Bush caught a whiff of the Hollywood air just down the road and took an interest in acting at an early age. After getting her feet wet in school plays at the Westridge School for Girls, she graduated in 2000 and…
Sophia Bush Trivia
Sophia Bush was cast as Kate Brewster in Terminator 3: Rise of the Machines (2003). She even worked on-set for a couple of days, but was replaced with Claire Danes when the director Jonathan Mostow deemed her 'too young' to play the role.
Quotes from Sophia Bush's Characters
No quotes approved yet. Logged in RT and Facebook users can submit movie quotes.