Thomas Sangster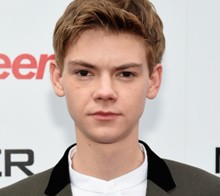 Highest Rated:

92%

Star Wars: Episode VII - The Force Awakens(2015)

Lowest Rated:

8%

Phantom Halo(2015)

Birthday:
May 16, 1990
Birthplace:
London, England, UK
Bio:
British actor Thomas Sangster caught audience's attention in 2003's Love Actually when he was 13. He would go on to appear in films like Nanny McPhee, Tristan and Isolde, and Bright Star, as well as provide the voice of Ferb on the animated TV series Phineas and Ferb.
Thomas Sangster Photos
Highest Rated Movies
Thomas Sangster Trivia
He has a girlfriend named anna
"he can play guitar left and right handed"
Quotes from Thomas Sangster's Characters
| | |
| --- | --- |
| Rey: | You will remove these restraints and leave this cell with the door open. |
| First Order Officer: | What did you say? |
| Rey: | You will remove these restraints and leave this cell with the door open. |
| First Order Officer: | I'll tighten those restraints, scavenger scum! |
| Rey: | You will remove these restraints and leave this cell with the door open. |
| First Order Officer: | I will remove these restraints and leave this cell with the door open. |
| Rey: | And you'll drop your weapon! |
| First Order Officer: | And I'll drop my weapon. |
---
| | |
| --- | --- |
| Rey: | You will remove these restraints and leave this cell with the door open. |
| First Order Officer: | What did you say? |
| Rey: | You will remove these restraints and leave this cell with the door open. |
| First Order Officer: | I'll tighten those restraints, scavenger scum! |
| Rey: | You will remove these restraints and leave this cell with the door open. |
| First Order Officer: | I will remove these restraints and leave this cell with the door open. |
| Rey: | And you'll drop your weapon! |
| First Order Officer: | And I'll drop my weapon. |