Whip out your air guitars and join Bill S. Preston, Esq. and Ted Logan as they travel through time and the afterlife, meeting historical luminaries -- and Death -- in their quest to teach the world to be excellent to each other.
Bill & Ted Movies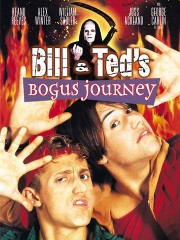 Critics Consensus:
Bill and Ted's Bogus Journey
has the same stars -- and cheerfully wacky sense of humor -- as its predecessor, but they prove a far less effective combination the second time around.
Starring:
Alex Winter, Keanu Reeves, William Sadler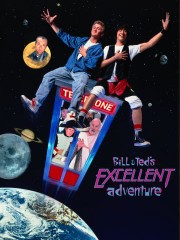 Critics Consensus:
Keanu Reeves and Alex Winter are just charming, goofy, and silly enough to make this fluffy time-travel Adventure work.
Starring:
Alex Winter, Keanu Reeves, George Carlin