It started with the friendship between a displaced New Jersey kid and a stern but kindly maintenance man and became one of the most memorable underdog sagas of the 1980s. After a slight detour in the mid-1990s and a reimagined remake in 2010, the original stars are back to revive a decades-old rivalry in the YouTube Red series Cobra Kai.
Karate Kid Movies + TV Shows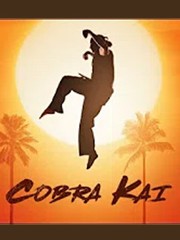 Synopsis:
Thirty years after the events of the 1984 All Valley Karate Tournament, a down-and-out Johnny Lawrence (William Zabka) seeks redemption by reopening the infamous Cobra Kai karate dojo, reigniting his rivalry with a now successful Daniel LaRusso (Ralph Macchio), who has been struggling to maintain balance in his life without the guidance of his mentor, Mr. Miyagi.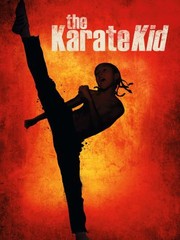 Critics Consensus:
It may not be as powerful as the 1984 edition, but the 2010
Karate Kid
delivers a surprisingly satisfying update on the original.
Starring:
Jaden Smith, Jackie Chan, Taraji P. Henson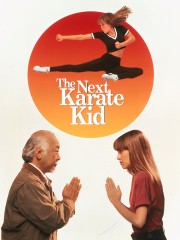 Critics Consensus:
The Next Karate Kid
is noteworthy for giving audiences the chance to see a pre-Oscars Hilary Swank, but other than a typically solid performance from Pat Morita, this unnecessary fourth installment in the franchise has very little to offer.
Starring:
Noriyuki 'Pat' Morita, Hilary Swank, Michael Ironside
Director:
Christopher Cain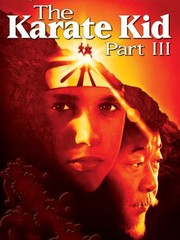 Critics Consensus:
Inspiration is in short supply in this third
Karate Kid
film, which recycles the basic narrative from its predecessors but adds scenery-chewing performances and a surprising amount of violence.
Starring:
Ralph Macchio, Noriyuki 'Pat' Morita, Robyn Lively
Director:
John G. Avildsen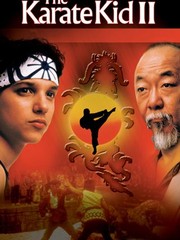 Starring:
Noriyuki 'Pat' Morita, Ralph Macchio, Nobu McCarthy
Director:
John G. Avildsen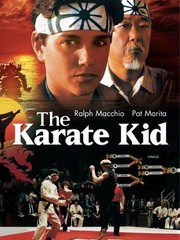 Critics Consensus:
Utterly predictable and wholly of its time, but warm, sincere, and difficult to resist, due in large part to Pat Morita and Ralph Macchio's relaxed chemistry.
Starring:
Ralph Macchio, Noriyuki 'Pat' Morita, Elisabeth Shue
Director:
John G. Avildsen