Tattoo
(2002)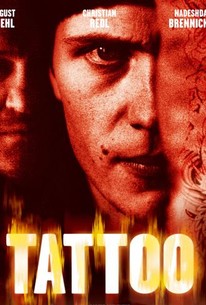 Movie Info
A dark and gruesome thriller reminiscent of David Fincher's Seven, this freshman effort from German director Robert Schwentke finds an unmotivated young detective roped into helping a seasoned veteran solve a case in which people are literally skinned for their tattoos and brutally murdered. Schrader (August Diehl) is a lazy, hard-partying cop who barely passed his academy training, only to settle in for an undemanding desk job upon graduation. His bid for the easy life is soon spoiled when Chief Inspector Minks (Christian Redl) blackmails him into working for homicide after catching him in possession of drugs at an illegal nightclub. Soon discovering a group of underground art enthusiasts who covet a series of 12 tattoos detailed by a mysterious and since-deceased Japanese artist, the duo subsequently discovers a heretofore-unknown 13th tattoo by the artist adorning the body of beautiful Maya (Nadeshda Brennicke). As Schrader enters into a dangerous and heated affair with Maya, the case tumbles headlong into a tense climax when the group discovers that their collection is incomplete.
Critic Reviews for Tattoo
Audience Reviews for Tattoo
Really good film, be warned it is sub-titles but the story is great.
Lady D'arbanville
Super Reviewer
German thriller about a serial killer collecting the skins of his tattooed victims. Pretty bloody and gloomy and trying a little too hard to be the german "Se7en", while not always being completely logical. But rather well done and pretty exciting nonetheless.
Tattoo Quotes
There are no approved quotes yet for this movie.