Butterfly (Hu die)
(2004)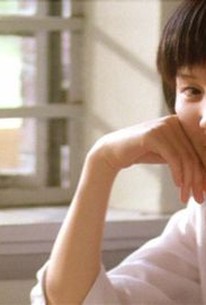 AUDIENCE SCORE
Critic Consensus: No consensus yet.
Butterfly (Hu die) Photos
Movie Info
Flavia is a thirtysomething married teacher. She has suppressed the memory of her adolescent lesbian fling with Jin and is stuck in a stifling marriage. A chance encounter in a supermarket with the playful and seductive singer Yip reawakens dormant feelings and she begins to think back on her teenage affair with Jin.
Rating:
NR
Genre:
,
Directed By:
Written By:
In Theaters:
Runtime:
Audience Reviews for Butterfly (Hu die)
½
A very sweet film about sexual awakening. Many have commented that the romance blossoms too quickly, which for me completely misses the point. The reason the attractive builds into romance so fast is due to the feelings of nostalgia it raises in Flavia. One of the most honest and beautiful subjects of this film is to see selfish lust drift into actual love. For Flavia, love is at first an ecape. It reminds her of when she felt young and wanted. For Yip, it's a chance to be with an older woman that will support her during the building of her music career. As the events unfold it doesn't leave the world unaffected. Flavia's marriage begins to crumble, and her husband is portrayed as sweet, but too reliant on her. We get a feeling that Flavia hasbeen forced into this life against her will. The past is sent against a political backdrop that raises tensions. I watched this on Blu-Ray which just emphasized the stunning photography. A real quiet gem of a film, which hides enough of the relationship to make it an ambiguous study open for interpretation.
Luke Baldock
Super Reviewer
½
do not have internet in the hotel this week which sucks... drove last night and parked in front of many of the places around that offer wireless internet, but all of them were at least $9.95 per day... so i guess i'll wait till they fix the one at my hotel probably tonight. last weekend was not bad, got to do my fourth consecutive saturday wushu practice which wasn't so bad, the injury on my inner thigh showed up of course in the middle of the jumps not allowing me to do many things after that, but i did go thru some form sections just to start getting the feeling of the new eagle form i just learned and some broadsword. last weekend i watched a HK movie called [size=5]butterfly [/size](cantonese - Wu Die). it's an interesting independent movie about lesbian/human relationships/feelings mainly. i thought it was too long and too slow, and that the end presented just the ending we all thought that was going to happen. we have a school teacher played by actress josie ho, i dunno anything about her but she looks very caucasian to me, wasn't she in purple storm too?. in the movie, she is is happily married and has a kid now, but had some lesbian background. [img]http://www.cinaoggi.it/cinema/venezia61/immagini/butterfly2.jpg[/img] then we have another actress called tian yuan, who plays a school student and a singer and she is the one that awakes the teacher lesbian desires that were kept closeted. this girl was cuter and was a lot "hornier" (is there such a word? ;) u know, more horny :D) [img]http://www.cinaoggi.it/cinema/venezia61/immagini/butterfly.jpg[/img] the interesting thing of the movie is all these flashbacks that happen between a previous lesbian relationship that the teacher had when she was young and the current one that is starting to happen now, when the feelings get more intimate, the camera switches to what looks like a handheld super-8 of the 70's... the poor husband dude, is in between them in the current relationship, just as the parents were in the previous one. there are some parallel situations happening, but as i said is loooooooooong and slooooooow... josie ho talks in cantonese while tian yuan only uses mandarin, but they understand each other pretty well ;) if u were to ask, in terms of explicit scenes, no... no strong material is exposed... very light... nothing when u compare to movies like [size=5]happy together [/size]with Leslie Cheung and Tony Leung (now, those were graphic! and were men! ;)) i guess the message of the movie is that the pure sex desire of having a fresh peach in front of u is present and strong, no matter if u are heterosexual or gay, male or female, happily married or whatever, is just there... and the cool quote (just as WiseKwai likes to write) was "never been with a women in her 30's that is so shy"... ouh... ;)
Emilio Alpanseque
Butterfly (Hu die) Quotes
There are no approved quotes yet for this movie.
Discussion Forum
Discuss Butterfly (Hu die) on our Movie forum!