Glastonbury
(2007)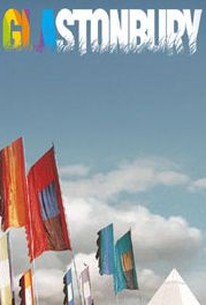 Movie Info
In 1970, a music aficionado and entrepreneur named Michael Eavis staged a "pop, folk, and blues" festival on a dairy farm in the English community of Glastonbury, not far from Stonehenge. 1,500 attended the "Glastonbury Fayre," and a second festival followed in 1971. By 2005, The Glastonbury Festival of Contemporary Performing Arts had grown into the biggest pop music festival in the world, playing host to the biggest names in rock, reggae, electronic, blues, and world music for a crowd of up to 150,000 people over the course of a three-day weekend in June. Filmmaker Julien Temple offers a backstage look at the history of this event, as well as a cross section of the memorable performances which have taken place on the festival's stage in the documentary Glastonbury. Performers featured in archival footage include R.E.M., David Bowie, New Order, Radiohead, Coldplay, the Velvet Underground, Nick Cave, Oasis, Blur, Björk, and many more. ~ Mark Deming, Rovi
News & Interviews for Glastonbury
Critic Reviews for Glastonbury
Audience Reviews for Glastonbury
½
Don't know how/why I made it through this whole documentary. Oh yeah, I remember: because of the bands listed on the front of the case. I thought this was going to have performances by these artists - kind of like Woodstock. Show some of the crowd, but showcase the music. This was the opposite. It was basically showing the attendees of the festival from it's beginning to the present day. It also went into detail about some of the problems the town has with hosting this many people, like crime and sewage. Not that fascinating. A lot of the people that were shown were either naked or high as hell. Not that fun to watch at home. So, where does the music come in? Like, in 30 second snippets. And that's if you're lucky. The music will continue to play but the editing is so haphazard, there is no consistency, so much of the band footage is a montage, no more than a few seconds of a continuous shot at one time. If this was a marketing tool to come to the yearly festival, it did nothing to plead its case. Really not about the music - more about the revellers, who aren't so attractive.
Sarah Osinsky
2 hrs 5 mins of hippies and druggies, 12 minutes of actual music clips, and 1 minute of crap. huge disappointment. 2nd disc of bonus material has more music than the film.
Ronnie Berg
The movie definitely captured the spirit of the festival, but I think the documentary was a bit too long (the movie clocks in at about 2 hrs. and 15 mins). There was a lot of redundancy as well, which pretty much consisted of a band playing and then shots of crazy drug-induced partying, which I guess is what you would come to expect from a "Woodstock-like" festival. The history of the festival and the area is interesting.
Matthew Terry
Glastonbury Quotes
There are no approved quotes yet for this movie.
Discussion Forum
Discuss Glastonbury on our Movie forum!