Shame
(2006)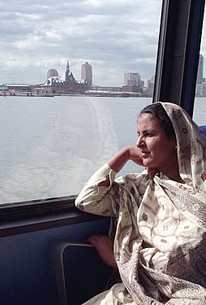 AUDIENCE SCORE
Critic Consensus: No consensus yet.
Movie Info
Writer-director Mohammed Naqvi's human rights documentary Shame concerns an astonishing tragedy that befell Mukhtaran Mai, a young woman in her early thirties, in a remote and uncivilized area of Pakistan. In summer 2002, authorities arrested Mai - not for a crime that she committed or allegedly committed, but on the basis of her brother's supposed criminal guilt (per the 'honour for honour' rule that guides Pakistani law). Her punishment involved gang rape at the hands of authorities and extensive public humiliation. Recognizing that these actions violated every principle of human justice and decency, Mai transgressed the barriers of feminine submission that pervade Middle Eastern society, and permanently broke ties with her village, family and friends, to undertake an international crusade for justice. In the process, she plunged headfirst into the byzantine Pakistani legal system, turned the archaic government onto its head, and became a shining role model for women worldwide. In Shame, Naqvi tells Mai's story, with exceptional sensitivity to the nuances of Pakistani culture, gender roles, and the Pakistani political system. He then traces the inspiring consequences of her struggle, which yielded reparations from Pakistan's government - reparations that Mai donated, for the betterment of a local school where her attackers' children were enrolled. Naqvi also includes footage from Mai's trip to the U.S., marred by a vast cultural chasm, and her return to Pakistan, hindered by resentment and vitriol from the woman's neighbors.
Critic Reviews for Shame
There are no critic reviews yet for Shame. Keep checking Rotten Tomatoes for updates!
Audience Reviews for Shame
[font=Century Gothic]"Shame" is a powerful, if unpolished, documentary about Mukhtaran Mai who was gang raped in the remote village of Meerwala, Pakistan on June 22, 2002 on the orders of the local tribal council in punishment for a perceived blow to the honor of a rival family by her younger brother. In cases like this, the family of the victim is shamed and the victim usually either departs or commits suicide. Whereas Mukhtaran did attempt suicide by swallowing acid, she later decided to take action by contacting the local cleric about her plight. He then escorted her to the nearest police station 18 kilometers away in Jatoi to file a complaint. At first they took no action but that changed after she talked to the press and gained international attention for her case. The moral of the story is: if in doubt, cause a stink.[/font] [font=Century Gothic][/font] [font=Century Gothic]On the one hand, "Shame" is a portrait in courage. But it also shines a spotlight on rural Pakistan where the tribal councils rule with little interest in modernizing and treat women as chattel. There is no electricity in many parts and the central government is powerless to interfere. [/font] [font=Century Gothic][/font] [font=Century Gothic]And I do want to take this time to restate my opposition to the death penalty, no matter how heinous the crime may be. [/font]
Shame Quotes
There are no approved quotes yet for this movie.