Revenge of the Zombies
(1943)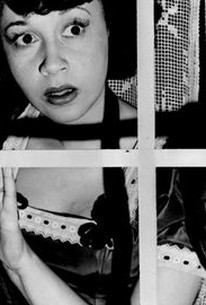 AUDIENCE SCORE
Critic Consensus: No consensus yet.
Revenge of the Zombies Photos
Movie Info
A sequel to I Walked with a Zombie, this horror outing has a psycho Southern scientist whose lab is located deep in a foggy bayou, working on creating special zombies to help Hitler get a foothold in the U.S. Fortunately, even zombies feel patriotism.
Rating:
NR
Genre:
,
Directed By:
Written By:
In Theaters:
Runtime:
Studio:
Monogram
Critic Reviews for Revenge of the Zombies
All Critics (1) | Fresh (0) | Rotten (1)
Is about as much fun as playing with a Gestapo agent who is torturing you.

Ozus' World Movie Reviews
Audience Reviews for Revenge of the Zombies
½
Wow. I sure expected more out of this. I thought it was going to be a scary eerie film rather than the comedy-thriller I got. I know these aren't the flesh-eating "Night of the Living Dead" zombies, but would it have killed them to make it a LITTLE bit scary? White Zombie was made a full decade before this, and it has GREAT zombies, plus a really spooky atmosphere and tone. Ditto for I Walked With a Zombie. This had a feel and score that reminded me of Spider Baby (a very weird but entertaining horror-comedy), including Mantan Moreland as comic (?) relief. John Carradine in the "mad scientist" role didn't help. Besides Grapes of Wrath, was that guy EVER in a GOOD movie? I don't think he ever said "no" to ANYTHING. Big disappointment.
½
Are you being loyal or dumb? Dr. Max Heinrich von Altermann is your every day doctor on the hill…your every day doctor on the hill running medical experiments on his dead wife. When dead bodies start returning from the dead around town, can Altermann's experiments be responsible, or is it just dumb luck that one coincides with the other? "You're sure you're not seeing things?" "Oh, I'm seeing things…things I don't want to see." Steve Sekely, director of The Scar, The Empress of China, Lady in the Death House, Hitler's Women, An Affair of Honor, and Blond Savage, delivers Revenge of the Zombies. The storyline for this picture seemed on par with the horror movies being released during this time frame; however, this film tried to blend comedic content into the "horror" plot. The acting was solid and the cast includes John Carradine (The Grapes of Wrath), Gale Storm (The Gale Storm Show), and Robert Lowery (I Shot Billy the Kid). "Beautiful car. I drove a car like that for master…when I was alive." This movie recently aired on late night MGMHD. I am a huge fan of horror films, both the current take on the genre and the oldies but goodies. I have never been a fan of film that tries to do too much with its content (Zombieland and Army of Darkness are rare exceptions). This movie struggled to form an identity and the zombies were more burdensome than an actual threat. Unfortunately, this film may not be worth your time this holiday season. "The body of your wife is not in the casket." Grade: D
Kevin Robbins
Revenge of the Zombies is the exact same thing as King of the Zombies. Same racist stereotypical roles which were the norm for the time (or at least more socially acceptable) and same flimsy plot (that seemed to come off better with King) which again, at the time may have been exciting but falls seriously short today after the evolution of the zombie movie. Revenge of the Zombies isn't a total waste though--the photography is right on par with anything that Val Lewton ever did. It's worth your time if you've got a b s o l u t e l y nothing else or better to do or are a fan of old b-movies.
Michael Gildea
Super Reviewer
Revenge of the Zombies Quotes
There are no approved quotes yet for this movie.