Broken Hill
(2009)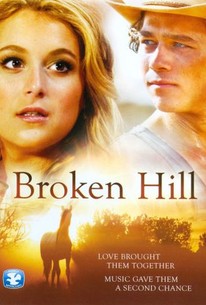 Movie Info
In this drama, an Australian teen tries to move beyond his rural roots in the Outback to become a musician. However, he gets distracted from his dream by the appearance of a rebellious new student at his school, whose beauty is matched only by her daring. He tries to match her bravado, but his attempt gets him arrested, putting his goals in danger.
Critic Reviews for Broken Hill
Audience Reviews for Broken Hill
CLAP! CLAP! CLAP! CLAP!..I sure love a good movie that has a FANTASTIC ending. This is one of those movies. Absolutely satisfying, fun, and enjoyable concert ending. The movie itself was very well done, also. Good characters. Good cast. Good music. Timothy Hutton with an Australian accent? yep. Done pretty well, albeit a little hard to get use to. All in all, though, a rather good little Australian flick.
Cynthia S.
Super Reviewer
Some family films are a struggle to sit through, this is not one of them. Great characters, intriguing conflicts and great use of Aussie scenery add up to a film that's fun to watch for both adults and kids. Timothy Hutton and Alexa Vega are solid as always, Luke Hill is a charming lead, but Rhys Wakefield as Scott and Andy McPhee as Bear are standouts. The music ain't so bad either.
Anthony Valletta
Super Reviewer
Broken Hill Quotes
There are no approved quotes yet for this movie.