What to know
critics consensus
Not even Ridley Scott's gorgeously realized set pieces can save Legend from its own tawdry tale -- though it may be serviceable for those simply looking for fantasy eye candy. Read critic reviews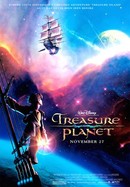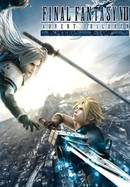 Final Fantasy VII: Advent Children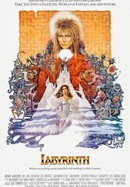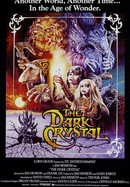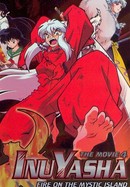 InuYasha the Movie 4: Fire on the Mystic Island
Where to watch
Rent/buy
Subscription
Rent/buy
Rent/buy
Rate And Review
Movie Info
Darkness (Tim Curry) seeks to create eternal night by destroying the last of the unicorns. Jack (Tom Cruise) and his friends do everything possible to save the world and Princess Lili (Mia Sara) from the hands of Darkness. Enter a world of unicorns, magic swamps, dwarfs and rainbows.
News & Interviews for Legend
Audience Reviews for Legend
Legend seems to be one of those movies where if you enjoyed it as a kid, you can enjoy it again years later. Even if it is not as good as you remembered, it can still evoke nostalgia and be enjoyable for that reason. For myself, I never saw Legend when growing up but with the name Ridley Scott attached I was hoping for great effects and an adventurous ride. Unfortunately, Legend really is a movie for kids. I got about halfway in and, while I didn't hate it, I realized there was no need to watch the rest. If I had seen it as a kid, I probably would have enjoyed it. It does have imagination and adventure but is also rather silly/campy.

[Director's Cut] More visually interesting than anything else. Befuddling but not boring.

Fantastic sets, costumes and relatively good acting do not make up for the silliness of the plot in this 1980s teen-boy fantasy flick. It's fun to see Cruise breaking into the major Hollywood ranks, be fore the embarrassing couch-jumping incident, but in the end, it's still Cruise and his skin-deep acting. Marginal fun, but this is one Legend that deserves to be forgotten.

I really wanted to like Legend, I really did, & given that I'm such a sucker for fairy tales I had high hopes for this. But what Legend has boasting in beautiful costumes & a phenomenal performance from Tim Curry in quite possibly the most badass looking demon costume ever doesn't make up for its generic fantasy plot & thinly written story. Now, if Scott would have made the movie focus more on Darkness, change the story to something less cliche, & a more interesting set of characters then Legend could have been fantastic. Sadly the storyline drags to a bore, & its characters other than Darkness are completely uninteresting. The story isn't very captivating nor engaging, & is wasted on being generic while also focusing on a horribly executed love interest between two actors with no chemistry. The whole "darkness taking over light" plotline isn't very original at all. Much praise goes to it's costumes & effects, as can be expected from Scott. But Darkness is one amazing costume, character & design overall, & Tim Curry once again proves his genius acting skills by dominating the role. It's very unfortunate that a character like this had very small screen time. I WISH the movie focused a lot more on him than anyone else. It's not a bad movie overall, but it has a lot of noticeable flaws that could have been fixed. If anything I'd LOVE to see Ridley Scott remake this movie with a better story, bring back Tim Curry as Darkness (I really can't think of any other actor that could possibly do better), & more interesting ideas. In fact, it should be darker.
See Details