Shark's Treasure
(1975)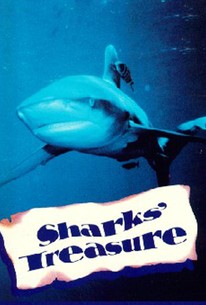 AUDIENCE SCORE
Critic Consensus: No consensus yet.
Movie Info
When a group of treasure hunters attempt to locate a sunken fortune, they enlist the help of an adventure-hungry fisherman (Cornel Wilde). This film was written, directed, and produced by Cornel Wilde, who has the starring role as well.
Rating:
PG
Genre:
Directed By:
Written By:
In Theaters:
Runtime:
Studio:
MGM
Audience Reviews for Shark's Treasure
The only reason I entered this realm is to tell the world that this is the most offensive use of film since Hitler had the torture of his would be assassins recorded for his personal enjoyment. This thing couldn't be more of a turkey if it was roasted, stuffed, and served for Thanksgiving. When Cornel Wilde starts doing (poorly) one handed pushups to try to impress the audience that he is not a washed up old hasbeen fart, you will be happy if no one is wasting their time sitting with you. You will be able to throw up in peace. While the approach of the shark in Jaws was dramatically emphasized by that famous music, the approach of the shark in this waste of time is HEAVY BREATHING!!! Yes!!! The shark's approach sounds like Darth Vader with asthma (or the pervert/wino in the raincoat in the third row). Its only now, nearly 40 years later, that I can eat popcorn without the urge to projectile vomit as a result of this disaster. I have no doubt that if a copy of this pornography exists, any decent VCR or DVD player would immediately eject/reject it with extreme violence. Beware of flying plastic. Head for the exit! Save your eyesight and sanity! Run!! Run like the wind!!!
John Parry
Shark's Treasure Quotes
There are no approved quotes yet for this movie.