The Skin Game
(1931)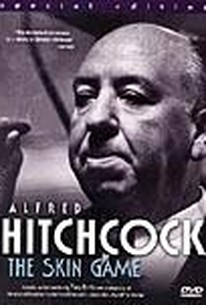 Movie Info
Two wealthy British families begin fighting over land rights in this comedy drama. One family belongs to the aristocracy and the other to the nouveau riche. The film was an early endeavor by budding-director Alfred Hitchcock and was adapted from a popular stage play.
Critic Reviews for The Skin Game
Audience Reviews for The Skin Game
An early effort from Hitchcock, "The Skin Game" is a drama that deals with the snobbish ideals of the aristocracy and wasn't very successful due probably somewhat to this fact. The film has several characters who are all quite hard to identify as either the "good or bad" character as they all have their own issues and all do questionable things throughout the film. While this is a rather slow and uninspiring affair that only has trace amounts of Hitchcock's genius in it, such as the auction scene that would be utilized in "North by Northwest" later on. A whole lot of talking and threats with no actions followed through with is what overall hinders the film and renders it rather low in Hitchcock's immense and way more impressive catalog of films he would go on to direct. I'd recommend this only for Hitchcock fans that want to view all of his work.
Chris Browning
Super Reviewer
One of my favourite early Hitchcock movies. Greed and wealth fuels a family feud which could end in tragedy.
The Skin Game Quotes
There are no approved quotes yet for this movie.