What to know
critics consensus
A feast for the eyes with a somewhat malnourished plot, Jumanji is an underachieving adventure that still offers a decent amount of fun for the whole family. Read critic reviews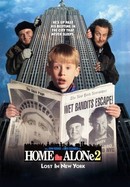 Home Alone 2: Lost in New York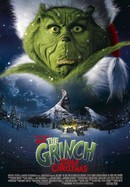 How the Grinch Stole Christmas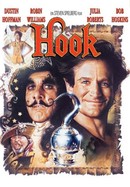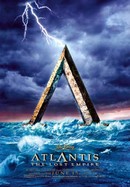 Atlantis: The Lost Empire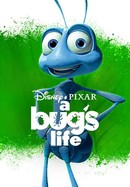 Where to watch
Rent/buy
Rent/buy
Rent/buy
Rate And Review
Movie Info
A magical board game unleashes a world of adventure on siblings Peter (Bradley Pierce) and Judy Shepherd (Kirsten Dunst). While exploring an old mansion, the youngsters find a curious, jungle-themed game called Jumanji in the attic. When they start playing, they free Alan Parrish (Robin Williams), who's been stuck in the game's inner world for decades. If they win Jumanji, the kids can free Alan for good -- but that means braving giant bugs, ill-mannered monkeys and even stampeding rhinos!
News & Interviews for Jumanji
Audience Reviews for Jumanji
I enjoyed this more than the recent remake to be honest. It works better and is more faithful to the original story. Plus, having the late, great Robin Williams is never bad either. Still good to watch.

First Robin Williams film I've seen since his suicide. First things first, I realize this is not the outlet for these thoughts but I just wanna say a few words about the man. Out of all the recent celebrity deaths, his is the one that has probably hit me the hardest. There was an outpouring of support from fans and colleagues of his that surprised even me. Reading about how kind, caring, and giving he was from all his family and friends, and how he positively affected their lives, is truly heartbreaking to see. Of course there's always gonna be a small, but very loud, minority that demeans his life, or his work, by the way he chose to end it. But these people really don't seem to understand the nature of mental health, depression, and all these complex issues that arise for people going through this. With that said, I think there was an outpouring of support and positive thoughts from his fans because, by and large, they've lost a part of their childhood. They've grown up on Mork and Mindy, Popeye, Good Morning Vietnam, Dead Poets Society, Hook, Aladdin, Mrs. Doubtfire, Jumanji, The Fisher King, Good Will Hunting, Patch Adams, The Birdcage, etc, etc. I could go on and on about his comedic influence on so many young minds. I think that's why it affected me so much as well, a part of my childhood has been ripped out forever...never to return. Of course, I don't even mean to suggest that my "loss", when it can't really be considered one, is any greater than that of his family and friends. I can't even imagine what those closest to him, his children in particular, must have been going through when they heard the news. So I don't even mean to suggest that I know what they're going through, or that I can relate. All I can do is offer my condolences to those he left behind and hopefully they celebrate his life, and positive contributions to world, giving us laughter and entertainment for years to come, rather than how he chose to end it. With that out of the way, I really needed to do it as I don't think my twitter posts on that day could've accurately portrayed my feelings. In spite of the rating, this film was quite a bit of fun. The special effects, which this film HEAVILY depends on are incredibly dated. I don't even know if this looked good for 1995 standards. I can't imagine people going 'boy, this looks really realistic', but I also can't imagine them being blown away. But, really, what can I say about this film that hasn't already been said in the, almost, 20 years since it's release. This is a popcorn movie at its core, and it's a pretty decent one at that. I remember that I watched this film in theaters when I was a 7-year-old, so I probably loved this movie back then. I was easier to entertain that I am almost 20 years later. I'm not going to suggest that this is expert filmmaking, it's got no real depth. Though it certainly tries to do something with the whole parent-child relationship and how loss affects both the parents, in Sam exhausting all his resources in trying to find Alan after his disappearance, and the children, Judy and Peter dealing with their parents' fatal accident. So that is simple enough, but it doesn't exactly give the film real emotional depth. It's just a mirage. At least it makes somewhat of an effort, I suppose. Not that it really needed it, because this is a film about the action/adventure thrills. In that regard it's pretty good, nothing exciting, nothing mind-altering, but decent enough to make the film work on a visual level, if not an emotional one. I kinda had to resist giving the film 3 stars, because it was probably a sentimental reaction to Robin Williams not being with us anymore. I had fun watching the movie and everything, probably because it took me back to my childhood, but I don't think it was a good movie. It was definitely easier to get the 7-year-old me to enjoy this film than the 26-year-old me. I think this is, at the very least, a movie that the entire family can enjoy. The kids will love it, particularly if they're under 10 years old, but the adults can get something out of it too if they're in the right mindset and check their brain at the door.

The special effects and make-up are atrocious, and this excruciating movie wants us to care about a silly game that has nothing compelling or adventurous about it and whose rules seem ridiculously arbitrary - and it all ends in an awfully sentimental conclusion.

Jumanji is a wildly exciting and thrilling film from director Joe Johnston. When two young children find an old board game in their attic they become part of an adventure with perils and wonders more fantastical than they ever could've imagined. It's a very creative and intriguing story that's quite impressive in its scope. Featuring Robin Williams, Kirsten Dunst, and David Alan Grier, the cast is pretty good and does well with the material. However, the CGI is poorly rendered (even for the time) and is distracting. Yet Johnston is able to keep the film moving with riveting action sequences and interesting set designs. Despite some of its cheesiness, Jumanji is a remarkably entertaining and edgy film that's very ambitious.
See Details