August
(1996)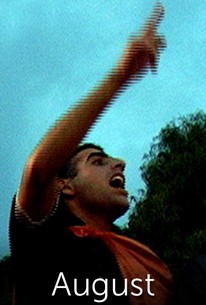 Movie Info
Distinguished actor Sir Anthony Hopkins makes his debut as a full-blown auteur, having directed, starred and composed the score with this version of Chekov's enduring Uncle Vanya. Hopkins sets his Vanya in his beloved Wales, but keeps the rest of the story, as adapted by Julian Mitchell, largely intact. Ieuan Davis has spent most of his wasted life managing the highly respected Professor Blathwaite's estate. Ieuan's brother-in-law, Blathwaite only comes for the summer and this year brings his second wife along, someone that both Iuean and the normally impeccably principled Dr. Lloyd find irresistibly attractive. Up until that summer, Ieuan had been content to remain in life's shadows, but recently has undergone a bit of a life crisis as he looks back upon his lack of achievement. The presence of the wife, Helen, brings his resentment of Blathwaite to a head and during Iuean's frequent bouts of drinking and angry exhortation and an almost-confession of love to Helen, he contemplates both murder and suicide. Meanwhile, his homely niece Gwen continues her secret yearning for the good-doctor while Blathwaite's slightly-addled, but ever-loyal butler dotes on his master and the portly cook bemusedly observes the chaos around her.
Rating:
PG (for language and some sexual content)
Genre:
, ,
Directed By:
Written By:
In Theaters:
On DVD:
Runtime:
Studio:
First Look
Critic Reviews for August
Audience Reviews for August
As another Chekhov retelling, "August" is short of that one flash of novel inspiration it desperately needs to stand apart from the crowd.
Lee Mayo
[font=Verdana]August was an incredibly dry humored romance film that seemed as if it would never end. The main plot consisted of everyone being in love with some one they couldn't be with and being bored with life. The storyline was very thin and the bulk of the film was very repetitive to the point that it was no longer entertaining after about twenty minutes. The main highlight of this film was a drunken Anthony Hopkins (Silence of the Lambs) who paraded around as a bored rich Englishman, chasing a woman he couldn't have. The direction, also Hopkins, was borderline questionable as was the acting by an ensemble cast that pushed its chemistry. There were some rather humorous parts but they were so few and far between that it doesn't make up for the other faults of the film. Bottom line is if you are a romance fan, rent something else. [/font]
John Edwards
Lush landscapes and cinematography in spots. It does give one food for thought on their own life story. One can only orchestrate their life just so far. So enjoy the one you've been given. Tone is a bit melancholic, but likeable all the same. Hopkins a pleasure as ever.
Elizabeth H
August Quotes
There are no approved quotes yet for this movie.