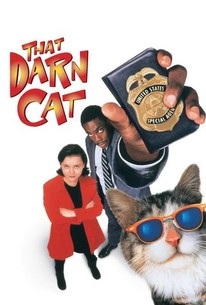 That Darn Cat
1997, Kids & family/Comedy, 1h 29m
15 Reviews
10,000+ Ratings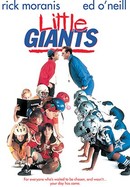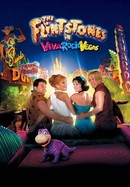 The Flintstones in Viva Rock Vegas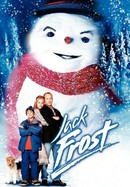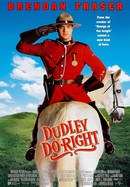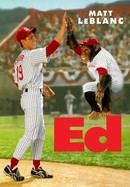 Where to watch That Darn Cat
Rent/buy
Rent/buy
Subscription
Rent/buy
Watch That Darn Cat with a subscription on Disney+, rent on Vudu, Amazon Prime Video, Apple TV, or buy on Vudu, Amazon Prime Video, Apple TV.
Rate And Review
That Darn Cat Photos
That Darn Cat (1997)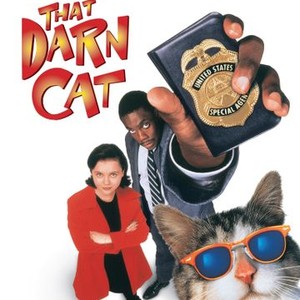 That Darn Cat (1997)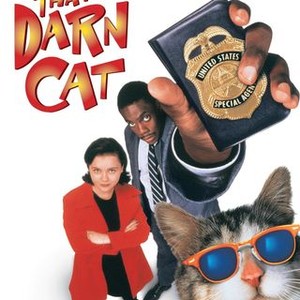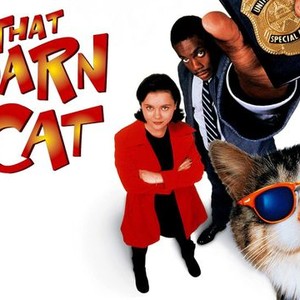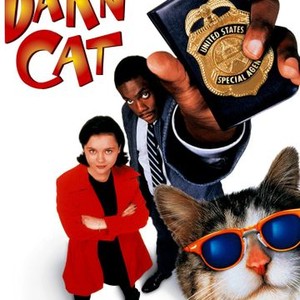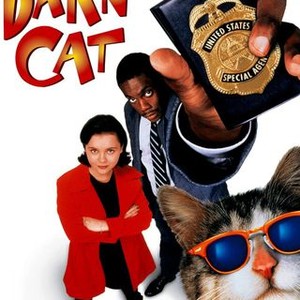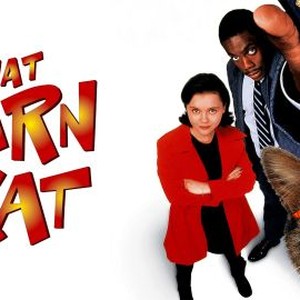 That Darn Cat (1997)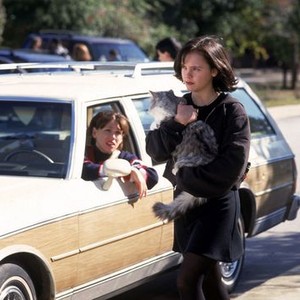 That Darn Cat (1997)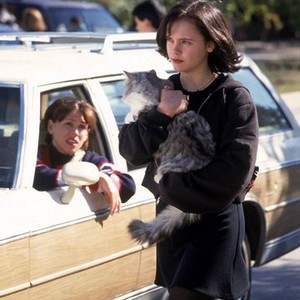 That Darn Cat (1997)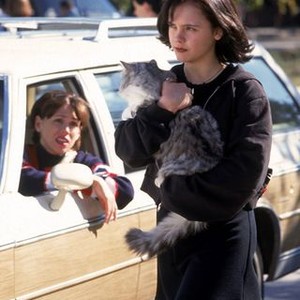 That Darn Cat (1997)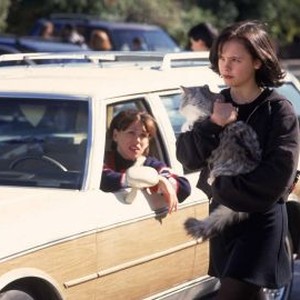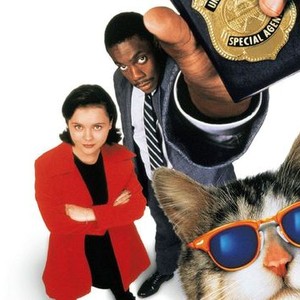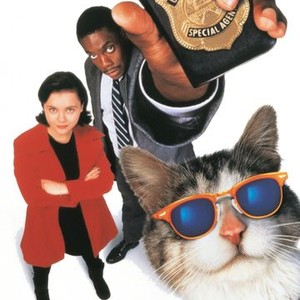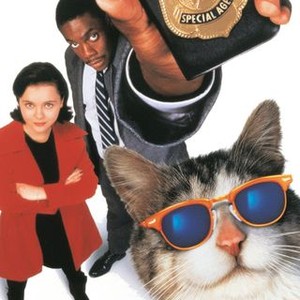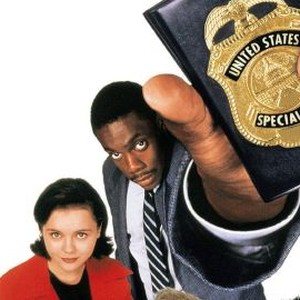 Movie Info
Bored with her quiet suburban Massachusetts town, bratty Patti Randall (Christina Ricci) is excited when her beloved cat, D.C., comes back to the house with a watch around his neck. After seeing that the timepiece has an appeal for help scratched on the back, Patti realizes it belongs to a recently kidnapped maid. She takes it it to FBI Agent Zeke Kelso (Doug E. Doug), who agrees to try and follow D.C.'s path to the missing woman, despite his skepticism.
Rating: PG

Genre: Kids & family, Comedy

Original Language: English

Director: Bob Spiers

Producer: Robert Simonds

Writer: Gordon Gordon, Bill Walsh, Scott Alexander, Larry Karaszewski

Release Date (Theaters): original

Release Date (Streaming):

Box Office (Gross USA): $18.3M

Runtime:

Distributor: Buena Vista Pictures

Production Co: Walt Disney Pictures

Sound Mix: Surround, Dolby Digital

Aspect Ratio: Flat (1.85:1)
News & Interviews for That Darn Cat
Audience Reviews for That Darn Cat
Awful family film that has no point whatsoever, this is a film that really doesn't offer anything to the viewer aside from a bad plot, poor acting and stupid jokes. There's nothing really to enjoy here, except for a bad cast that aren't memorable and are more tiresome than funny. This is among Disney's worst live action features, and it doesn't deliver anything worthwhile to the viewer. As a whole, this film fails as a family film, and you'd it be a fun, entertaining film. Unfortunately, this film really doesn't have any redeeming factors about it and it just fails to be memorable, or absolutely entertaining. Live Disney films tended to be hit and miss, and That Darn Cat missed the mark big time. This is a remake of a classic film, and like most remakes, it fails to be as fun as the original. The film's cast is horrible in their performances and the film's plot misfires big time and it really doesn't have anything to be entertaining for the viewer. This film fails and as all remakes before and after it, is forgettable. The direction is pretty poor as well, and is unfocused and only contributes to the downfall of this 1995 of the Disney classic. I remember as a kid I hated this film because I felt it was a stupid film that had pretty bad on-screen gags and bad story development. That Darn Cat remake is a film that should be avoided if you're looking for a well constructed family film that will appeal to the entire family. This remake could have been so much better, but due to a poor script, poor cast, and poor directing, it fails before the film's end. Avoid this if you're looking for a memorable family film with plenty of laughs, as this one won't offer anything for the viewer.

With the 'charm' by a young Christina Ricci and the star of Cool Runnings, one of Disney's best pictures, Doug E. Doug, That Darn Cat become an awful and a shame to Disney studios.

This remake of the Disney classic has a bad cast, stupid jokes, and it just doesn't have the spirit of the original. It's very disappointing.

The original Disney feature film, That Darn Cat, was a feel-good hit in 1965, thanks largely to stars such as Hayley Mills, Roddy McDowall, and William Demarest. This 1996 remake also closely follows the novel Undercover Cat by Mildred Gordon and Gordon Gordon and features Christina Ricci in the Hayley Mills role. In a small Massachusetts town, two bumbling criminals mistakenly kidnap a maid, thinking her to be the wife of a prominent businessman. D.C., short for Darn Cat, is an alley cat who, while looking for his nightly snack, stumbles upon the kidnap victim, bound and gagged in a shed. The kidnap victim scratches a plea for help on the back of her wristwatch and puts it around the cat's neck. Patti (Ricci) finds the watch and links it to the missing maid. Playing amateur detective, she enlists the aid of an FBI agent, Zeke (Doug E. Doug), who has been assigned to the case. Patti and Zeke follow D.C. through tight openings to track down the captive. The cat also leads them to the woman's abductors (Peter Boyle and Rebecca Schull) and to a climactic car chase.
See Details