Thieves (Les Voleurs)
(1996)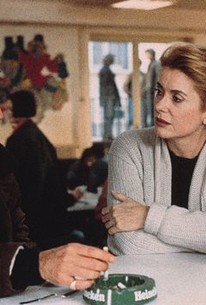 Thieves (Les Voleurs) Photos
Movie Info
A tale of murder, dysfunctional siblings and a love triangle. Catherine Deneuve, Daniel Auteuil, Laurence Cote, Fabienne Babe, Julien Riviere, Benoit Magimal, Didier Bezace, Ivan Desney. A.k.a. "Les Voleurs." Directed by Andre Techine.
News & Interviews for Thieves (Les Voleurs)
Critic Reviews for Thieves (Les Voleurs)
Audience Reviews for Thieves (Les Voleurs)
Stars two of my favorite actors--Daniel Auteuil and Catherine Deneuve. The backward storyline is handled expertly to provide insight into the characters and their complex relationships as well as build to the tension of the central heist and its aftermath. The word "build" comes to mind because the film is very precise in the order in which it presents each scene. Effective score featuring edgy violin work. The young boy is quite good at playing an internal, suspicious child who still is figuring out his moral center. This role for Deneuve is one of the reasons I so admire her career. She continuously chooses work that challenges her and her audience. I read someone else saying that Techine knows how to use Deneuve's beauty and presence so that it's not distracting (like, "Look! It's Catherine Deneuve!") but instead is used to enhance her screen time. I thought that was insightful and perhaps a reason that her pairings with Techine are some of my favorite films. I couldn't help but see it in the theatre three (?) times and found it wholly absorbing each time.
Persimmon Jones
It was definitely a unique story... Partly about a heist, but the unique part about the movie was that it really delved into the psyche of each of the characters involved and the relationships with the other characters. Definitely a different type of heist movie than the ones which try to be cute or smart. but somehow I wasn't terribly inspired.
Jim rin
Thieves (Les Voleurs) Quotes
There are no approved quotes yet for this movie.
Discussion Forum
Discuss Thieves (Les Voleurs) on our Movie forum!