Passion (Godard's Passion)
(1982)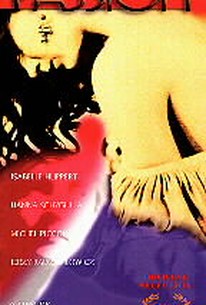 Movie Info
Passion, a major film in Jean-Luc Godard's ongoing investigation of the relations between painting and cinema, uses innovative forms to explore political and economic questions. Jerzy Radziwilowicz plays a director shooting a film whose scenes are all reproductions of paintings by Goya, Valasquez, and other European masters. Production comes to a halt when his producers refuse to increase his budget until he explains the film's story to them. Meanwhile, the director is ending an affair with Hanna (Hanna Schygulla), the wife of Michel (Michel Piccoli), who is the manager of the hotel where the film's cast and crew are staying. In a sub-plot, Isabelle Huppert plays a factory worker who attempts to unionize her fellow employees. The story of Passion is elliptical and incomplete. It is a means of presenting a collection of scenes and images on related themes. This kind of story will become the hallmark of Godard's later career. The links among the episodes become even looser in such films as Germany: Year Nine Zero and For Ever Mozart. Passion marks the reunion of Godard with director of photography Raoul Coutard, who shot many of Godard's films of the 1960s. The cinematography is key to understanding this difficult film in which how an image is shot is as important as what it depicts. Godard and Coutard favor shots that begin as open, disorganized framings and become painterly compositions as the people and things in them move. ~ Louis Schwartz, Rovi
Critic Reviews for Passion (Godard's Passion)
Audience Reviews for Passion (Godard's Passion)
½
I use the word "interesting" a lot (way too often) in my reviews. And Passion is interesting. Godard draws some parallels between love and work, comments on the plight of workers (there are repeated allusions to the Solidarnosc movement in Poland) and makes an 8 1/2 type of self-referential film about filmmaking. However, "interesting" doesn't necessarily mean "good", and for every scene that raises your interest (and there are a few very good ones), there's another one to chase it away. It's a relentlessly messy work, and although I do respect Godard's willingness to make movies with utter disregard for his audience, it's not always too fun to be part of that audience. A lot of this shit is really irritating or really dull, even when it does make sense. Also, it's perfectly fine to make a movie without a story, but when you're constantly telling the audience there's no story you're just a pompous asshole. Raoul Coutard's photography was rather nice, though.
Martin Teller
does godard get credit for this mess because its a good film, or because he's jean luc godard? im not at all sure what he was doing here, but there are too many problems to list.
Passion (Godard's Passion) Quotes
There are no approved quotes yet for this movie.
Discussion Forum
Discuss Passion (Godard's Passion) on our Movie forum!