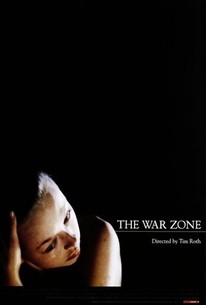 The War Zone
1999, Drama, 1h 38m
32 Reviews
5,000+ Ratings
What to know
critics consensus
With the well-acted The War Zone, debuting director Tim Roth finds moments of beauty in a tale of stark horror -- and marks himself as a talent to watch behind the camera. Read critic reviews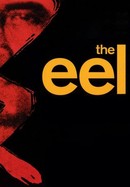 A Soldier's Daughter Never Cries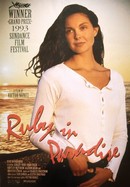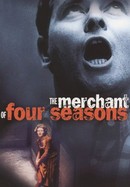 The Merchant of Four Seasons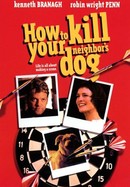 How to Kill Your Neighbor's Dog
Rate And Review
Movie Info
After his family relocates from London to rural Devon, sullen British teen Tom (Freddie Cunliffe) spends most of his time moping about the house. When he inadvertently discovers an incestuous relationship between his older sister, Jessie (Lara Belmont), and their father (Ray Winstone), the revelation threatens to have dire consequences. The mother of the family (Tilda Swinton), unaware of the dark secret, has recently given birth, and the siblings must contend with the harrowing situation.
Audience Reviews for The War Zone
It's incredibly rare to see an actor's first feature as a director be so incredibly disturbing and touching on a very controversial subject such as incest and sexual violence. And the fact that it does so in such a subtle and complex way, with more and more information gradually being revealed as the movie goes on, weaving an even deeper and more complex tale of incest, makes it all the more disturbing and harrowing to watch. The film slowly builds up to its natural climax by, like I said, slowly revealing more bits of information, each bit worse than the last, until you get to the climax where the father does a pretty goddamn despicable thing and how that pushes Tom to take action in order to protect Jessie, his mother, and his newborn sister. The acting reflects this very subtle and complex storytelling. Though I did find Freddie Cunliffe to be a little lifeless and wooden, yes I realize his character was supposed to be unemotional but he doesn't quite pool it off. See Paul Dano in Little Miss Sunshine for how to do an unemotional performance properly. But Lara Belmont is absolutely incredible in this film and her performance is heartbreaking and multi-layered at the same time. Who knows how many years she's been sexually abused by her father, but the way she acts towards him during the climax of the film implies that it's been going on for quite a while. She's just incredible here and I'm surprised that her career hasn't taken off after this, she hasn't been attached to many high-profile projects in her career. And that really surprises me, because with her performance here, it should've made her a star. Maybe she didn't really want the hassle of being famous. Still, she is the heart and soul of this film and her performance will haunt you for a while. The cinematography in the film is certainly lacking, as I'm assuming the film didn't have a large budget, but it's certainly a minor issue. I think there'll be those that won't watch the movie just because of the way it looks, but it is an excellent drama with tremendous acting and I'd definitely recommend it.

A tight knit English family moves from London to the isolated Devon countryside where the formative young son accidentally discovers that Dad is seriously violating Sis ... about the hardest look at the inner workings of dysfunctional family politics as I've ever seen. Not for everyone by any stretch. Roth's directorial premiere is eyeball scorching, gut churning stuff.

Accusations of incest surface in an isolated family. This is a remarkably dark drama. The pace is slow and the mood is always heavy. While I understand that the story and subject matter fit the dreary atmosphere, I couldn't help but think that I'd rather slit my wrists than continue watching. There is little energy behind most of the performances, which often amount to pensive, angry looks in steady shots. This is true save Ray Winstone, whose character has life and a humanity despite his depravity. The one compelling moment is in the third act when Tom finally confronts his father with his suspicions. Winstone gets to show off his talent, but the rest of the cast is left in the miasma of the film's heavy climate.

Tim Roth's debut "The War Zone" is one of the more depressing movie-watching experiences I've had. It offers us a harsh and unflinchingly brutal look at incestual relations between a father and daughter and the effects it has on the son, who witnesses all of it in action. Never is any of what you see easy to stomach, yet you will find yourself oddly attracted to the screen. This is largely due to the powerhouse performances (especially from Ray Winstone in a gruesome and profane tyrade) and the bold direction from Tim Roth, who shows us what he wants us to see, never holding back and never lacking audacity. "The War Zone" may sag in a few spots, but for the most part, this is a tense and enticing watch.
See Details