What to know
critics consensus
Even though Oscar-bearers Nicolas Cage, Angelina Jolie, and Robert Duval came aboard for this project, the quality of Gone in 60 Seconds is disappointingly low. The plot line is nonsensical, and even the promised car-chase scenes are boring. Read critic reviews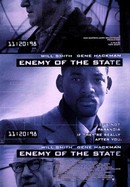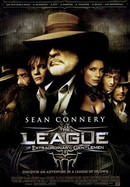 The League of Extraordinary Gentlemen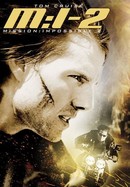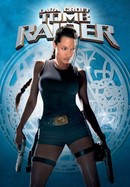 Where to watch
Rent/buy
Rent/buy
Rate And Review
Gone in Sixty Seconds Videos
Gone in Sixty Seconds Photos
Movie Info
Randall "Memphis" Raines long ago abandoned his life of crime, but after an ominous visit from an old friend, he finds he has no choice but to return to what he does best -- stealing cars -- in order to save his brother's life. It all comes down to one night, 50 cars and a contract.
News & Interviews for Gone in Sixty Seconds
Audience Reviews for Gone in Sixty Seconds
A film that by the synopsis should appeal to all teens but it felt like the Writers forgot that, Apart from the ending there was literally no car chases and little action, The plot was ok but even though their task was near impossible they never felt like they were in any problems doing it, It had quite a big cast and they all did their best but I don't think they really needed Angelina Jolie as she offered nothing that was needed and wasn't even used for her sex appeal, The ending was pretty fun as it felt like they saved all their budget on it, With some good chases and a few ok stunts but as I said earlier it never felt like there was any danger in completing his mission and got very predictable, It's not a bad movie but it should of been so much more fun.

Gone in 60 Seconds has some talented actors in its cast including Nicolas Cage, Angelina Jolie, Giovanni Ribisi, and even Robert Duvall but ultimately fails at becoming more than the sum of it's parts. What we have is a script that is meant to be an action film with some drama and humor mixed it to balance it, but it's just such an absurd premise to begin with that it can't deliver the dramatic weight intended. Add to that a kind of devil-may-care attitude that many characters in the film have and it just eludes a sense of realism in several key areas. Stealing 50 cars, most of which are high-end exotic cars or very expensive models and privately owned or well guarded, is crazy period. Stealing 50 cars in one night with only a handful of people is downright insane, no matter how gifted a thief you are! Are there moments in the film that you will laugh at because they are funny, sure. Is there some action scenes that are fun and engaging, yes. Although the film is hard to take serious on many levels, if it at least had some very well done car chases and well choreographed fight scenes, it may have succeeded as a good action film at least. Sadly, they are lacking in their originality and even visually too. What we get is a watchable action/thriller film without a soul or really anything that distinguishes it from any other mediocre action film. The dialogue doesn't add anything either and simply keeps the film moving forward and doing the bear minimum to establish the characters within. Even with a nearly two hour running time, it just can't do any of the characters justice or really make things more interesting. Simply put, this is a film worth watching if you have nothing else more interesting to view. If you want to just turn your brain off at the door and simply go along for the ride, there are worse films to do so with, but also many significantly better too.

A remake, but one can easily say a remake worth doing and with satisfactory results. Well if you like shallow flashy action films with standard Bruckheimer sunset visuals, one could almost say...Bay porn. 'Randall "Memphis" Raines' (Cage) is back in town but just as quickly he's got a problem that's gonna involve nicking cars again. His brother has pissed off a British crime boss for not completing his task so 'Memphis' must steal 50 cars in one night to bail his bro out of trouble. Fast n easy story telling here folks, no beating around the bush, once the plot is established we get a quick team recruitment montage ('Armageddon' with car jackers) and then we're off. If you like cars and enjoy seeing car porn then this film is for you, 50 luscious cars all filmed as if they were lingerie models, with various individual motors given special Bruckheimer camera treatment. The characters are cliched and unimportant, a kinda of greasy 'Ocean's Eleven' motley crew that are there purely to garner the odd giggle. Admittedly here and there this is accomplished but its no riot by any means. We don't learn much about these people, only that they all have skills in pinching cars, a team of super car thieves, best in town, all led by the daddy Robert Duvall. Some good character actors in the cast/team, Scott Caan who is used to teams with the first two 'Ocean's' films, Will Patton from another well known Bay/Bruckheimer flick, decent actor Giovanni Ribisi and of course Jolie who looks like an unwashed skank. What I do find amusing is the way car thieves are treated in this. Cage's character is given real hero status with a 'Robin Hood-like' persona and his own emotional score. Its almost as if the film is trying to say car jacking is cool, OK and will get you laid. I also agree with Cage's character towards the end when he turns up with the last car. He's managed to steal 49 cars in one night, all in perfect condition and he's just turned up with the last, 12 mins late, yet the British crime boss with the awful Lancastrian accent (Christopher Eccleston) still isn't happy!. I'd be like...'f**k you!', really I would. As you would expect every visual aspect of this film looks scrummy, as slick n shiny as...err an oil slick, yes that's right. The cars thunder around with their engines amped up good n proper, but this being a US film the Mustang gets all the focus, the Yanks love their Mustang (despite the fact they stole a Jaguar XJ220! I think that's better). In fact you could say this film is an extension of the car chase in the 'The Rock', remember? with that yellow car, whatever it was. Its just like that visually, but with more sunsets. So yeah, 'Top Gun' with cars and a bunch of dirty quirky characters, plus Cage acting sensibly for once accept in one scene. High production values and you know where most of that went, the cast of cars is impressive and does make you drool. Yet I saw no Evo's, Impreza's or Skylines. A pure slice of popcorn silliness that isn't suppose to be anything else. Its simple fast n furious fun with fast sexy cars, quick quips and lots of smash ups. If you don't know to expect this then you clearly don't know about Bruckheimer films.

[img]http://images.rottentomatoes.com/images/user/icons/icon14.gif[/img] I've never been fond of the idea that people should lower their expectations and feel the need to say that action movies are harmless entertainment and shouldn't be judged any higher than that. This is one of those film's that you have to judge for what it is, taking the bad with the good. Now, if for some bizzare reason you decide to watch Gone in 60 Seconds expecting something great, you have to understand beforehand that you're sinking your teeth into a shlocky Jerry Bruckheimer exploitation remake. My expectations were pretty low and thankfully, the film actually exceeded them. It may feature the paper thin characters expected in Nicolas Cage action movies but the car chase scenes are nevertheless well choreographed even if they never come close to being as ruthlessly brilliant as the original. I suppose the primary dissapointment with this lies in how lazy and generic it is in comparison. But the fact that it never bored me and had the rare; "so bad that it's actually good" quality to it that countless other Bruckheimer produced blockbusters have failed to flesh out, this is an unremarkable if tolerable movie. Where as the original was a heartfelt product from the intelligence of a single director this is a hyperactive, action cliche B movie designed by committee. It too often wastes it's brilliantly talented cast and focuses on it's fast yet occasionally dull and unnecessary car chases. I thought it was stylish enough as popcorn entertainment even though it lacked a comprehensibly told story. It's solidly passable but watching it I quickly figured it was one of those films you see motorheads at a garage watching while on break. So, this film was put into production to make a whole lot of money, and it did. But did it rip me off in the process, not really.
See Details