The Silencer
(1999)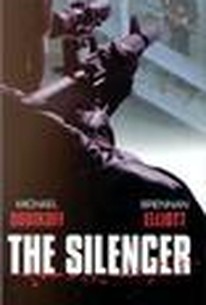 AUDIENCE SCORE
Critic Consensus: No consensus yet.
Movie Info
Michael Dudikoff, Gabrielle Miller, and Brennan Elliott star in this thriller about a federal agent who is assigned to get the inside scoop on a dangerous terrorist group. In order to blend into their ranks, he's forced to fake his own death and make friends with the group's deadly but charismatic leader. ~ Mark Deming, Rovi
Critic Reviews for The Silencer
There are no critic reviews yet for The Silencer. Keep checking Rotten Tomatoes for updates!
Audience Reviews for The Silencer
'The Silencer' is one of my new favorite movies; it's also one of the best movies Michael Dudikoff has been in PERIOD. Reuniting with 'Cyber Jack' director Robert Lee, Dudikoff stars as Quinn Simmons, a cool-as-fuck professional hit-man who is coming off the long road and looking at one last hit. For those who think Dudikoff can't act, watch this and prepare to eat some American Ninja-meets Leon humble pie. You thought 'Platoon Leader' was all the 'Koff could bring to the table? Think again. I thought this movie was just the tops. It comes off as a little bit of 'The Mechanic' meets 'Leon' meets generic conspiracy theory/FBI movie. I dunno, there's just something intangibly awesome about Dudikoff's performance here- I think it's probably up there in my top four or five characters he's ever played. Brennan Elliot is Dudikoff's co-star, and he's not too bad either as an undercover FBI agent/hitman named Jason Wells. According to IMDB, he does a lot of TV, so that explains why I haven't seen too much of him- I don't really watch the boob tube. You'll be wondering why Dudikoff's character is so protective of Wells, and there's a cool and not-as-obvious as-I-was-thinking twist at the end that will help make sense of the deal. This was very well done for direct-to-DVD and there isn't much to complain about here. My only gripes are minor: (1) the movie would be another cookie cutter FBI-conspiring something evil movie if not for Michael Dudikoff's performance; and (2) like Dolph Lundgren's 'Silent Trigger', Dudikoff works for a secret agency with a super generic name that reflects pure laziness on the part of the screenwriters: the AGENCY. (3) the relationship between Duds and his teacher girlfriend/booty call (she doesn't even have his PHONE NUMBER! LOL) isn't as fleshed out as I would've hoped; it seemed central to his yearning to get out of the assassin business, but takes a back seat to Wells' characters' stuff and his relationship with his FBI bosses. Most importantly, (4) there were no Dudikoff faces here, and that makes this four instead of four and a half stars. A Dudikoff movie without his vacant expressions and faces is like a Van Damme movie without butt-cheeks. Big red flag, but since it was so off-the-chain in other departments, I let it slide. Wow. I can't stress it enough: put this on your que. If you like Dudikoff, you can't get much better than this. Avenging Force, American Ninja 2, Cyber Jack. You'll find another movie to add to your favorites. Duds can make some pretty rancid crap passable and even entertaining, but this movie is A list for a B movie, and definitely worth a look even if he's not you're cup of tea. It's well worth checking out. Thanks Netflix and my new favorite toy, the Roku player, for helping me discover another home run for the 'Koff. I would totally buy this, if it wasn't out of print and going for over 50 bucks on Amazon.
Jason Anderson
The Silencer Quotes
There are no approved quotes yet for this movie.
Discussion Forum
Discuss The Silencer on our Movie forum!