Boom!
(1968)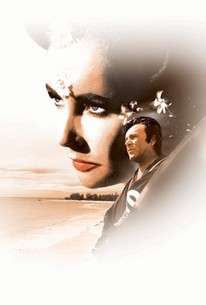 Movie Info
In this widely-reviled version of Tennessee Williams' stage play The Milk Train Doesn't Stop Here Anymore, with an absurdist screenplay by Williams and tone-deaf direction by Joseph Losey, Elizabeth Taylor is Flora Goforth, a six-times divorced millionairess who is spending her summer holidays on a Mediterranean island to dictate her memoirs and to die. Arriving on the island is besotted poet Chris Flanders (Richard Burton), dubbed the "Angel of Death" by Flora's swishy Noel Coward-esque friend (Noel Coward) because of Chris's uncanny ability to hone in on rich, dying widows and reap financial boons from the terminally ill dowagers. Flora, nevertheless, ignores her friend's prescient wisdom and permits Chris to stay at her villa. As her health continues to fade, she becomes more and more attracted to "the Angel of Death."
Rating:
PG
Genre:
,
Directed By:
Written By:
In Theaters:
On DVD:
Runtime:
Studio:
Universal
Audience Reviews for Boom!
½
An unappreciated film that held my attention primarily to the talents of Richard Burton and then real life wife Elizabeth Taylor. Taylor plays Flora Goforth, apparently a very sick woman nearing death while Burton plays some poet she met long ago. [img]http://t0.gstatic.com/images?q=tbn:ANd9GcRYBpo3Vxuqf_FIBDzZsqKz5tczymZrSCXpZlmdK3dvg7NohztQ[/img] Taylor in Boom! SEE a clip from the film here: www.youtube.com/watch?v=qj3lIN_gbP4 Boom! is a 1968 British drama film starring Elizabeth Taylor, Richard Burton and Noël Coward. It was directed by Joseph Losey and adapted from Tennessee Williams' play The Milk Train Doesn't Stop Here Anymore. The movie mingles respect and contempt for human beings who, like Goforth, continue to deny their own death even as it draws closer and closer. It examines how these characters can enlist and redirect their fading erotic drive into the reinforcement of this denial.--wikipedia [img]http://t3.gstatic.com/images?q=tbn:ANd9GcTlRnKGfPSRWphJ-fLwyBjzuGknpTU-i5DhP4KW_keCIt7YumSr[/img] Taylor and Burton See the film here: http://www.youtube.com/watch?v=zgjRCybHqFQ REVIEWS: 60% Boom! doesn't deserve half of the hate directed towards it. -- Terrible film. Insane dialogue, poor cuts, trite characters. Ugh. ---John Waters admires the film, and chose it as a favorite to present in the first Maryland Film Festival in 1999. The film's poster is visible in Waters' 1972 film Pink Flamingos. [img]http://t3.gstatic.com/images?q=tbn:ANd9GcTq7zn2nf24A0SgnknTycpCCgnilGovQno4u9Y8j_lPDvvLApbH[/img] Liz Taylor as the very unhappy Flora Goforth Distributed by Universal Pictures Release date(s) May 28, 1968 Running time 113 min [img]http://upload.wikimedia.org/wikipedia/en/thumb/3/35/Boom%21poster.jpg/220px-Boom%21poster.jpg[/img]
monsieur rick
Boom! doesn't deserve half of the hate directed towards it. Yes, no doubt this is an incredibly campy film filled with scene chewing; however, at the same time this film is stylishly made mixed in with an interesting art house flair. While this doesn't live up to other works based upon Tennessee Williams' works such as Baby Doll or Night of the Iguana, nevertheless Boom! is a fun film with enough style to keep it pretty strong. However, one must go into this film looking for a fun time instead of intense drama. I still speculate that had this film been made by Fellini it'd be celebrated instead of hated so much, as it has the flair of Fellini in it's sets and designs. It's not perfect, but it's certainly worth watching a number of times.
Nelson Maddaloni
½
"Boom" is a blast! This is one of the most fun of the Burton, Taylor films. "Boom" is also a gassy misfire that draws one into the veiled world of aging homosexual desire disguised as a heterosexual struggle between an aging, dying woman and the unattainable youth in the Angel of Death. This is story wearing a beard. Taylor's role is really that of an aging rich gay man who is trying to hang on to youth and the beauties that great beauty attract. After all, her name is Sissy. Burton's role is that of the hustler who is all that is left for the old queen to attract. But as with so many Williams works it all must be encrypted and coded so that the America of the late 1950's and early 1960's could handle his true intentions, the soft underbelly of his plays. Burton is too old for the role that was written for a man in his twenties and Taylor is too young and too healthy looking to be the dying Sissy. But despite that, the story of a struggle of great wealth against the inevitable grows from loopy strangeness to a compelling and moving ending. Here Taylor gives one of her oddly finest post Virginia Woolf studies in a dramatic/comic performance. There is in fact so much subversive humor in her performance that she is at times hilarious. Her vocal range dances from the shrill to the silly to the grand dame and all to serve her imperious and ultimately terrified Sissy Goforth. In the last desperate half hour of the film she does some of her finest work. Burton is rather cool and distant at first but builds his Angelo De Morte into a truly fine character study. In particular, listen to his fine delivery of the speech about the old man in the sea. Particular note should be made of the cinematography, which is gorgeous, and the stunning sun washed bone toned opulent glamour of the sets. I understand that the Burtons owned the house in Sardinia for a while after the film was completed. The spare and haunting score by John Barry is an added delight to his impressive repertoire. And for you jewelry fans there is plenty of Miss Taylor's own jewelry on hand. So get out your copy of "My Love Affair With Jewelry" by Elizabeth and thumb along as she parades her diamonds in the Mediterranean sun. Campy? Yes! Great? Maybe we will know about that in another 40 years. Is it worth your time? Only if you like a challenge and are willing to let the Burtons take you into the world of Tennessee Williams camp classic.
Michael Smith
Boom! Quotes
There are no approved quotes yet for this movie.
Discussion Forum
Discuss Boom! on our Movie forum!