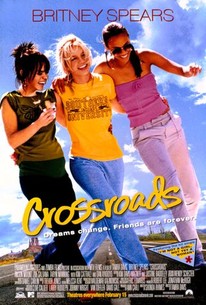 Crossroads
2002, Comedy/Drama, 1h 34m
103 Reviews
250,000+ Ratings
What to know
Critics Consensus
A cliched and silly pop star vanity project, Crossroads is strictly for Britney fans only. Read critic reviews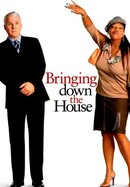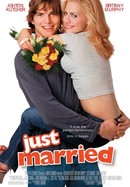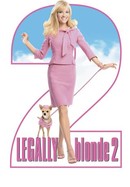 Legally Blonde 2: Red, White & Blonde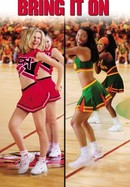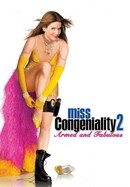 Miss Congeniality 2: Armed and Fabulous
Rate And Review
Movie Info
The story of three childhood friends, Lucy (Britney Spears), Kit (Zoe Saldana) and Mimi (Taryn Manning), who, after eight years apart, rediscover their friendship on a cross-country trip. With barely a plan, practically no money but plenty of dreams, the girls catch a lift with Mimi's handsome friend Ben (Anson Mount) in his convertible. Along the way they not only gather experiences that will change their lives, but they also discover how important it is to hold onto their hearts' desires.
Rating: PG-13 (Sexual Content|Brief Teen Drinking)

Genre: Comedy, Drama

Original Language: English

Director: Tamra Davis

Producer: Ann Carli

Writer: Shonda Rhimes

Release Date (Theaters): wide

Release Date (Streaming):

Box Office (Gross USA): $37.2M

Runtime:

Distributor: Paramount Pictures

Sound Mix: Dolby Stereo, Dolby Digital, Dolby A, Surround, Dolby SR

Aspect Ratio: Flat (1.85:1)
News & Interviews for Crossroads
Audience Reviews for Crossroads
I really loved this film! One of my all time favourite films. A must see!

The story of 3 best friends (Lucy, Kit, Mimi) and a complete stranger (who just happens to be an ex-convict but what the hell, he's sexy) taking a trip across the country where they discover the meaning of the life and real friendship! Not having enough money to repair their car Lucy (Britney Spears) sings at a nightclub. The whole "teen coming of age" movie theme has been done so many times before and here Britney and her pals get bombarded with some pretty heavy issues to deal with which have little or no impact on them. ~Spoiler~ Lucy meets her deadbeat mother (Kim Cattrall from Sex in the City) who tells her that she regretted having her, she loses her virginity to a guy she barely knows, Kit (Zoe Saldana) learns that her boyfriend is a cheat and a rapist and Mimi suffers a miscarriage. Things have happened, yet no lessons have been learned, and no apparent changes have been made. The funniest part in the whole movie was when Lucy's dad (Dan Aykroyd) asked her who the guy was and she said that he was just giving her a "ride."

Sorry, I'm one of the biggest Britney fans out there, but even she couldn't save this terrible film of how bad it was. This film just gathers all the biggest cliches ever seen & then pastes them altogether. The worst part to that is, it does nothing to improve on it. I really should have walked out on it through the first 20 minutes (& I rented it). Plot/Story: Predictable, & (again) cliche. Three girls start out as the best of friends at their childhood, but then later on end up losing their friendship years later over nothing. Later on they wish to go out into the world & chase their dreams. We've seen it before, & it does nothing special. Acting/Performances: Well done. Britney Spears actually gives a good performance despite this being her first ever big role in a film. However, Britney is just not meant to be in movies. She's not a bad actress, she's not cut out to be one. Script/Dialogue: Once again, it's all cliche, & not to mention really corny. The dialogue in here is like they were given to them by some guy who enjoys writing the same stuff over & over again in a drama film. It was horrible, & laughable. Characters: Britney is just Britney. No way in hell will anyone see her as "Lucy" in this film. The characters are the most uncreative & unoriginal people you'll see in a film (hell even their names are uncreative). Britney's character may as well just have jumped off a cliff, while the other two (excluding the guy) should have just joined her. But other than that, the main focus of the film was Britney herself, the other 2 characters may as well not have been even added. They were useless & pointless. Final summation, this film grabs all the most obvious & biggest cliches, & then pastes them all together to make a film mainly focused on Britney.

What was the point with this movie? I learned one thing from this movie and that's the fact that Britney isn't fit to be an actress. I felt like she made this movie only to show off her singing and cuteness, so this movie would only be good entertainment for those who worship Britney.
See Details