Twist
(2004)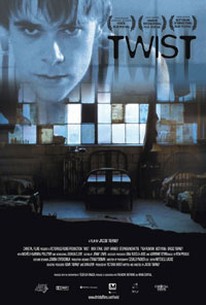 Movie Info
A gay re-telling of Charles Dickens' classic "Oliver Twist." Updated to current times, moved out of the poor house and onto the streets, the tale is told from the point of Dickens' character, Artful Dodger--now "Dodge." The prosaically beautiful Oliver falls into the hands of down-and-out young men. Dodge takes the young man under his wing and instructs him in the unforgiving arts of drug abuse and prostitution. As Oliver's innocence dissolves, both young men confront inner and outer demons and, strangely, it is Dodge who finds he cannot escape his past.
Rating:
R (for disturbing sexual content, drug use, language and some violence)
Genre:
,
Directed By:
Written By:
In Theaters:
On DVD:
Runtime:
Studio:
Audience Reviews for Twist
This modernized Oliver Twist is a good film. It's understated, and all the more upsetting for it: the gradual degradation of the Oliver character is believable and genuinely disturbing. The slow-burn tragedy of the story, the literal darkening of the atmosphere as day scenes give way entirely to night, convince the viewer as effectively as the characters that there is no way out of their unhappiness. The weight of the movie is on Stahl as the Artful Dodger ("Dodge"), and he carries it faultlessly.
dusty rose
½
I am stunned by the negative reviews - especially from "professional" critics who condemn the movie simply because it is sad. Well, clearly they have no knowledge of the historical impact of the Dickens tale. It was a eye-opening sketch regarding the exploitation of poor kids. This is the same story in a modern face. People are uncomfortable with sex - especially among youth. They are also clearly uncomfortable with poverty. What I find interesting is that critics gushed over the movie Precious - even though it is stark, sexual, and extremely depressing. Yet -- this same film provokes condemnation for being equally sad. I suspect that people are used to seeing poverty and devastation in black face -- especially in the US. But seeing it among white youth - especially "gay" youth is too much for them. Too many stereotypes are challenged. Statistics, however, show that very high percentages of gay youth are homeless, and many of them engage in prostitution for survival. Take off your blinders folks. This is real! Same-sex marriage will not cure it.
tony smith
enjoyable and let's face it, it happens in this world. it's nice to see it being brought to light. so to the reviewers who are offended, think about the kids who live this life really, would you poo poo them away or be offended by them?
Dale Calloway
Twist Quotes
There are no approved quotes yet for this movie.