Sing Now or Forever Hold Your Peace
(2006)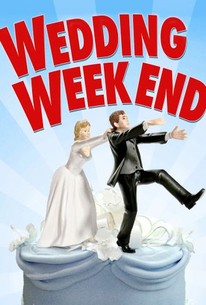 Sing Now or Forever Hold Your Peace Videos
Sing Now or Forever Hold Your Peace Photos
Movie Info
SING NOW or Forever Hold Your Peace is an ensemble comedy about a group of men who sang together in an a cappella group in college. Fifteen years later they reunite to perform at a friend's wedding. During a long weekend rehearsing together, the men reflect on how their lives have progressed -- and in some cases, regressed --since their college heyday. --© Strand Releasing
Rating:
R
Genre:
, ,
Directed By:
Written By:
In Theaters:
Runtime:
Studio:
Critic Reviews for Sing Now or Forever Hold Your Peace
Audience Reviews for Sing Now or Forever Hold Your Peace
A group of college buddies get together to sing at a friend's wedding some years later. They spend a weekend together, reliving the good old days. The Wedding Weekend was not a horrible film, but it wasn't that great. The whole college friends reunite for a wedding theme is tired. It's been done a lot better than this, in the past. The script was cute, but predictable. The singing was good, but not great. Same old same old. Nothing really sets this one apart from the masses. Molly Shannon and Elizabeth Reaser were entertaining, otherwise, the acting was not very good. At some point they forgot this was supposed to be a comedy and started going in a more serious direction, only not very well. That left a bad taste in my mouth. If you are going to do comedy...do so. If you are going to do a dramady....commit to it and make it real with feeling. The Wedding Weekend was lacking that. Don't rush off to watch this one.
Jami Lyn
Completely innocuous. You will watch through to the end expecting it to get a little bit funnier or more meaningful, and it won't. Contents: 0% - Profound statements on the human condition 3% - Marginally funny comedy 97% - Air
Dan Wolcott
Take out all the elements of The Big Chill that made you like that film and keep the ones that annoyed you and you've got The Wedding Weekend.
Lee Mayo
Sing Now or Forever Hold Your Peace Quotes
There are no approved quotes yet for this movie.