Police Beat
(2005)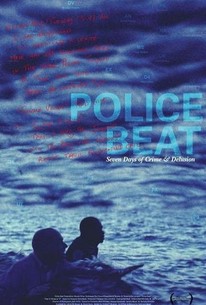 Movie Info
A conservative and moralistic Muslim bicycle cop hits the streets for a seven-day shift in Seattle but fails to see the crime all around him due to his preoccupation with an unfaithful girlfriend in director Robinson Devor's thoughtful meditation on the ability of immigrants to adapt to contemporary American life. Z (Pape S. Niang) is an African-born immigrant and by-the-books bicycle cop on the beat in downtown Seattle, WA. With his romantic life crumbling and crime never stopping to allow him a moment to contemplate his harried existence, Z attempts to deal with each crime on an individualized basis without acknowledging that the world around him seems to be tearing at the seams. As Z interacts with various crime victims in English, his constant attempts to sort out his turbulent personal life are conveyed in Z's native West African language of Wolof.
Critic Reviews for Police Beat
Audience Reviews for Police Beat
"Police Beat" is a slight but somewhat compelling slice of life movie with a little stream of consciousness thrown in for good measure. Z.(Pape Sidy Niang) is a recent immigrant from Senegal who works as a bicycle cop in Seattle while dreaming of owning an apartment building. While devoutly religious, he really has no faith in his girlfriend Rachel(Anna Oxygen) who has gone camping with her roommate Jeff(Elijah Geiger) because Z. hates camping. Instead, they have agreed to go lindy dancing, presumably when she gets back. Part of Z.'s concerns about his relationship with Rachel arise from what he witnesses on the job, a good deal of which involve misdemeanors of varying perversity.(As the epigraph says, they are based on true cases. Why am I not surprised?) Separately, they are no big deal. Together, they might form a disturbing pattern for an outsider, especially considering Z's partner Swan(Eric Breedlove) being involved with Mary(Sarah Harlett), a prostitute, while others might form a different opinion of Z. just based on the color of his skin or his uniform.
Police Beat Quotes
There are no approved quotes yet for this movie.