Strange Culture
(2007)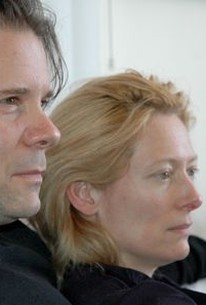 Movie Info
Filmmaker Lynn Hershman-Leeson examines a strange miscarriage of justice amplified by post-9/11 hysteria in this imaginative fusion of documentary and docudrama. Steve Kurtz is an artist and political activist who was an associate professor at the State University of New York's Buffalo campus and a member of a politically oriented creative collective known as the Critical Art Ensemble. In the spring of 2004, Kurtz was preparing an installation of pieces commenting on the potential dangers of genetically modified foods for the Massachusetts Museum of Contemporary Art when his wife, Hope Kurtz, unexpectedly suffered heart failure. Kurtz called 911 to report the emergency, but by the time the police arrived she was dead. While looking through Kurtz's home, authorities found petri dishes used to grow bacteria and genetically modified flies the artist had obtained for his exhibit; soon, a Hazmat crew had sealed off the house, and Kurtz was behind bars under laws designed to combat bioterrorism. While Kurtz purchased his materials legally through the Internet and the case against him is flimsy at best, the FBI has refused to drop charges against him, in part because the federal government is eager to strengthen bioterrorism laws rather than call attention to their flaws, and in part because the Food and Drug Administration would prefer to keep critics of bioengineered food (which the FDA has embraced over the objection of many in the scientific community) as quiet as possible. Since Kurtz is not able to tell his own story on camera, for the film Strange Culture Hershman-Leeson has combined interviews and newsreel footage with cinéma vérité-style re-creations, featuring actors Thomas Jay Ryan as Steve Kurtz, Tilda Swinton as Hope Kurtz, and Peter Coyote as Steve's associate Robert Ferrell. Strange Culture also features an original score by pioneering experimental rock group the Residents.
Critic Reviews for Strange Culture
Audience Reviews for Strange Culture
½
[font=Century Gothic]On May 11, 2004, SUNY Buffalo professor Steve Kurtz was preparing an exhibit for the Critical Art Ensemble at the Massachusetts Museum of Contemporary Art on genetically engineered food when his wife of 27 years, Hope, died suddenly. Authorities investigating at his home found petri dishes and legally purchased bacteria and - I believe the technical term is - freaked out and cried terrorism.[/font] [font=Century Gothic][/font] [font=Century Gothic]"Strange Culture" is a movie stemming from that incident which includes interviews, news footage and video that one person was clear-minded enough to have of their being subpoenaed but it mostly consists of reconstructions. Other recent films like "The Road to Guantanamo" and "Touching the Void" went a similar route, because talking heads could not capture the visual impact of those stories. Here, it is because Kurtz cannot discuss certain details pertaining to his case. So, he and his wife are portrayed respectively by Thomas Jay Ryan and Tilda Swinton who also comment as themselves.[/font] [font=Century Gothic][/font] [font=Century Gothic]The movie is doubly scary as it is not only about an innocent man being accused of terrorism but also shows how badly the FBI blundered through the case. But I am doubtful their interest in the case is because of Kurtz's activism against genetically engineered food.(Director Lynn Hershman-Leeson dealt with theoretical science in "Conceiving Ada" and "Teknolust.") And I am not sure how much of an issue genetically engineered food really is, but more information would not hurt.[/font] [font=Century Gothic][/font]
Strange Culture Quotes
There are no approved quotes yet for this movie.